Dental Implant Placement – Huntington Beach, CA
Begin Your Journey to a New Smile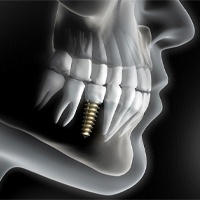 From beginning to end, the dental implant process involves several steps, one of the most important of which is the implant placement surgery. Dr. Arditti partners with a trusted local specialist for this part of the treatment. Her team-based approach ensures that you'll receive focused, top-tier care during every portion of your journey to a restored smile. On this page, you'll learn more about the implant placement surgery and what you can expect from it.
Preparation and Planning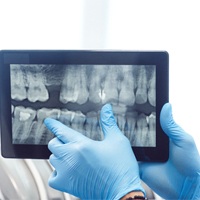 Before your surgery, Dr. Arditti will have an in-depth consultation with you to determine whether you are a viable candidate for dental implants. If you are, our team will help you arrange an appointment with a local oral surgeon. The surgeon will use highly detailed images of your teeth, jaw, and other oral structures to plan exactly where to place the implants. They'll also carefully consider how many implants are necessary; the goal is always to make the surgery as conservative as possible without sacrificing necessary support for the restorations that will go on top of the implants.
If you have any questions or concerns prior to your surgery, don't be shy about bringing them up during your consultation. Our team's goal is to make sure you fully understand your treatment and can commit to it with total confidence.
The Surgery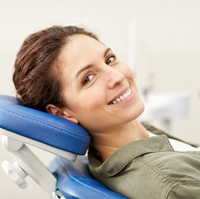 There is no reason to be nervous about your surgery. Your surgeon's gentle touch, along with anesthesia and perhaps sedation, will ensure that you are comfortable during the procedure. If you feel anything, the sensation should be similar to what you feel when you are having a small cavity treated. Once you are settled in the operatory and your mouth is numb, the surgeon will create a small incision in the gums before they make space in the bone for the dental implants. After the implants are in, the incision will be closed.
Many of the details of your surgery — such as its duration — will depend on your unique needs. Prior to your procedure, your oral surgeon's team will provide you with detailed guidance on what to expect on the day you receive your implants.
Aftercare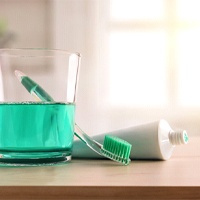 Many patients feel well enough within a day or two after their surgery to return to their normal routine. However, you should still be extremely careful around the implant site and follow all the post-op instructions that your surgeon provides. For example, you will have to eat soft foods for a while and may need to adjust your oral hygiene routine in order to minimize the risk of infection. After your body has had time to bond with the dental implants, you'll return to our office for the remainder of your tooth replacement journey.
Would you like to learn more about the dental implant placement process? Contact Pacific View Dental Group today.