Gum Disease Treatment – Huntington Beach, California
Renew Oral Health & Enhance Your Smile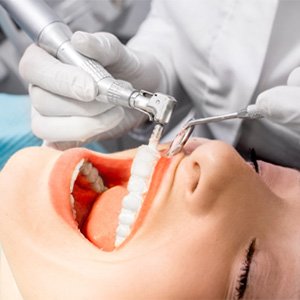 When it comes to maintaining oral health, preventing tooth decay and damage is only half the battle. Ensuring optimal oral health also means preserving healthy gum tissue. Periodontal (gum) disease is one of the most common oral health conditions affecting adults, and in addition to adversely impacting your oral health, gum disease has also been linked to whole body health concerns, including heart disease, diabetes, and stroke. Luckily for Huntington Beach residents, the dedicated dentist and team at Pacific View Dental Group are here to help. We provide preventive dental services, periodontal maintenance, and gum disease therapies to help patients achieve and maintain their healthiest smiles. If you're ready to learn more about gum disease treatments, call our dental office in Huntington Beach to schedule your gum disease therapy consultation visit today. We look forward to hearing from you.
What is Gum Disease?
Gum disease is an oral health condition that occurs when oral bacteria breakdown nutrients, producing the sticky, acidic biofilm known as plaque. In some cases, saliva neutralizes the acids, but in other cases, plaque clings to teeth and gum tissue. Overtime, the plaque buildup can harden into tartar. The acidic plaque and tartar irritate and even destroy gum tissue. This causes the space between teeth and gums to grow larger, allowing more plaque to accumulate and further damage the gums.
Do I Have Gum Disease?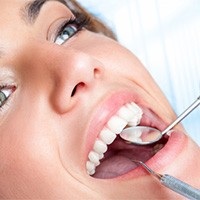 The early stages of gum disease, referred to as gingivitis, have very mild symptoms, and it can be difficult for an untrained observed to notice there's an issue. As gum disease advances into the more severe form, periodontitis, symptoms will be increasingly pronounced. You should let your dentist know right away if you notice any of the following symptoms:
Gums that bleed while brushing or flossing
Red, purple, or discolored soft tissue
Inflamed or irritated gums
Infection or sores on the gums
Foul taste in the mouth or chronic bad breath
Receding soft tissue or teeth that appear longer
Teeth that shifts or a bite that doesn't fit together properly
How is Gum Disease Treated?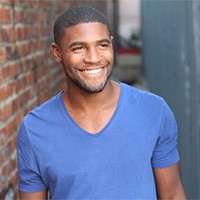 In the mild gingivitis stage, gum disease may be treatable with improved at-home oral hygiene and more frequent professional teeth cleanings. In more advanced stages, we may need to provide a deeper cleaning procedure called scaling and root planing. Scaling is the systematic removal of plaque and tartar buildup at and below the gum line, and root planing is the smoothing of the tooth roots to prevent future buildup and keep smiles healthy. We may also offer an oral or topical antibiotic. This will limit the numbers of plaque producing bacteria in the mouth, reducing risk for continued oral health concerns. Additionally, patients will need to take better care of their smiles at-home and visit us three or four times a year for cleanings rather than the typical twice a year visits.
Scaling & Root Planing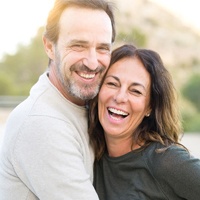 At Pacific View Dental Group, we offer a variety of gum disease treatments because we know how important your gum tissue is for a healthy smile. If your gum disease persists past the stage of gingivitis, Dr. Arditti may recommend scaling and root planing. Also called a deep cleaning, this treatment can effectively halt the progression of infection and inflammation while also making it less likely for you to be affected by this problem in the future. Read on to learn more about this option!