Implant Dentures – Huntington Beach, CA
Stabilize Your Denture With Dental Implants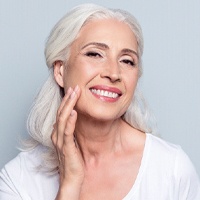 Despite new innovations in dentistry, 35 million Americans have lost all their natural teeth in one or both arches. If you're among those who've experienced significant tooth loss, you've probably tried a traditional denture to restore your smile. Although you anticipated natural-looking and feeling results, your dentures have their limitations. You don't need to live with a less-than-perfect smile. You can enjoy the next best thing to your real teeth with implant dentures in Huntington Beach. With a more permanent and functional tooth replacement, you can enjoy life to the fullest once and for all. To find out if you're eligible to receive implant dentures, contact us today to schedule an appointment.
What Are Implant Dentures?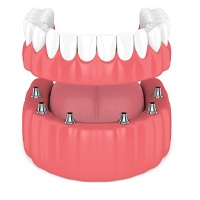 A traditional denture is held to your gum tissue using suction or an adhesive. Over the years, several improvements have enhanced their aesthetics, fit, and function, but they will never feel natural. Dental implants resolve the common complaints of a traditional denture.
Dental implants are strategically placed into your jawbone to support your denture. You'll never need to worry about slipping or irritation again as you enjoy a nearly perfect replica of your natural teeth. But before you can move forward with implant dentures, it's important that you and your implant dentist in Huntington Beach discuss the type of denture you will receive:
Fixed/Permanent Implant Dentures
Using between four and eight dental implants, you can opt for a fixed or "hybrid" prosthesis. This can only be removed by a trusted implant dentist and is secured to your dental implants. Also, you'll be required to have substantial jawbone density to ensure maximum support for your new smile.
Removable Implant Dentures
If you prefer a denture you can easily remove, we can install between two and five dental implants and secure it in place with a bar- or ball-retained device. This makes your "Snap-On denture" easier to remove at night when preparing to clean your teeth.
The Implant Denture Process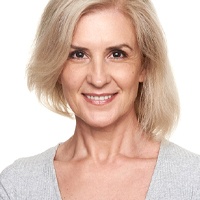 Rebuilding your smile will take several months, but it's time well spent. After you've healed from any previous treatments (i.e., bone grafting, periodontal therapy), your dental implants in Huntington Beach are surgically placed into your jawbone. The posts act as new roots, stimulating your jaw to encourage bone growth. Over the next few weeks, your jawbone fuses to the posts through a process called osseointegration.
After your jawbone has healed, special fixtures are placed on each post to connect your denture. Now that your smile is complete, it's important to maintain your oral hygiene and visit your dentist regularly to protect your investment.
Am I a Candidate for Implant Dentures?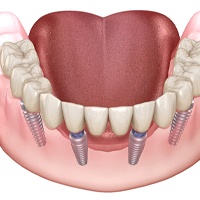 If you've lost all your teeth in one or both arches, you may be a candidate for dental implants in Huntington Beach. Dr. Arditti performs a thorough examination to access your oral health and structures. This will also involve a CT scan to view your dental health in its entirety. Your medical and lifestyle history are also discussed to ensure there are minimal risk factors for implant failure. Based on the results of your examination, you may need additional procedures before having your implants placed into your jawbone, like bone grafting or periodontal therapy.
Benefits of Combining Dentures & Dental Implants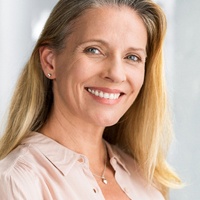 Dental implants allow you to enjoy a variety of benefits that aren't possible with a traditional denture, including:
Over a 95% success rate.
Looks natural.
Restore as much as 70% of your natural biting force.
Eliminates slipping and irritation.
Preserves your jawbone's density.
Supports your facial tissues.
Cost-effective.
Easy maintenance and care.