Root Canal Therapy – Huntington Beach, CA
Saving Your Tooth & Getting You Out of Pain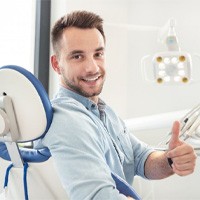 Most people hear the words "root canal" and immediately cringe in fear. Contrary to popular belief, this common dental treatment is actually used to relieve toothaches caused by severe decay or infection. In fact, before root canal therapy, these teeth would typically need to be extracted. Thankfully, at Pacific View Dental Group, Dr. Alexandria N. Arditti is experienced in performing root canal therapy in Huntington Beach, CA. If you've been dealing with intense tooth pain, please contact our dental office today to learn whether a root canal could be just what you need!
Do I Need Root Canal Therapy?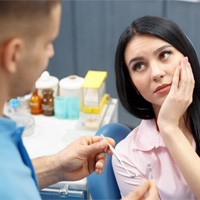 Often, a serious and/or persistent toothache is the telltale sign that a patient needs root canal therapy, but that's not always the case. A tooth may be damaged enough to warrant a root canal without causing discomfort. Keep an eye out for any of the other common signs that you need a root canal, including:
Sharp pain when biting down or chewing with a specific tooth.
Extreme sensitivity when a tooth is exposed to hot or cold temperatures.
Temperature sensitivity that lingers for several seconds after the offending stimulus has stopped touching the tooth.
Inflamed, swollen, or discolored gums near a particular tooth.
A bump on the nearby gums that resembles a pimple.
Darkening of the tooth.
The Root Canal Process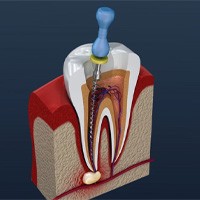 Patients tend to associate root canals with pain, but the reality is that most patients experience more discomfort before visiting our office than during the procedure. Dr. Arditti, an expert dentist in Huntington Beach, will make sure you're comfortable and your mouth is numb before starting your root canal.
Once you're ready, Dr. Arditti will create a small hole in the top of the tooth to access the bundle of nerve-filled tissue in its center, known as the dental pulp. She'll remove the damaged pulp and sanitize the area, making sure no decay or infection is left behind. Then, she'll fill the inner portion of the tooth back up with a synthetic, biocompatible material called gutta-percha. Lastly, she'll most likely restore and protect the remaining tooth structure with either a filling or a crown .
The Benefits of Getting a Root Canal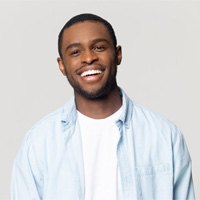 Despite its scary reputation, root canal therapy is more beneficial than most patients realize. It allows Dr. Arditti to preserve your natural tooth, saving it from needing to be prematurely extracted. As a result, you won't need to go through the lengthy and expensive process of removing and replacing a tooth. Not only that, but a root canal can finally put an end to a persistent toothache. Plus, with modern anesthetic techniques, the procedure itself is virtually painless; if you've ever gotten a cavity filling, then you can expect about the same level of discomfort.
Root Canal Therapy FAQs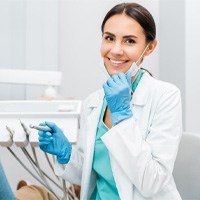 Although you now know a bit more about getting a root canal in Huntington Beach, why this restorative dentistry procedure is so important, and what to expect during the healing process, you may still have a few questions on your mind. To make the research process as seamless and stress-free as possible, our team at Pacific View Dental Group has listed a few frequently asked questions (and their answers!) below. However, if you can't find the answer you are looking for, don't hesitate to contact our office so we can provide you with immediate assistance.
What Are the Signs That a Root Canal Is Needed?
Although the most common indicator of needing a root canal is pain, sometimes absolutely no symptoms are present. That's why attending your six-month dental checkups are so important! That being said, if any of the below symptoms arise between your routine visits, schedule an appointment with our dentist in Huntington Beach, Dr. Arditti , right away:
Pain when chewing
Sensitivity to hot and cold foods and beverages
Discoloration of the tooth
Swelling/inflammation of the nearby gums
A persistent pimple on the gums
How Successful Are Root Canals?
Currently, root canals hold an impressive 95% success rate! To ensure they stay in pristine condition, make sure to prioritize your oral hygiene regimen by brushing twice a day, flossing daily, and visiting our team every six months for a checkup and cleaning. Neglecting to do so can lead to additional decay and infection. After all, while the crown is cavity-resistant, the tooth underneath is still susceptible. So, make sure to be diligent about your dental care routine even after you've healed!
What Can I Eat After Getting a Root Canal?
Following your root canal, we recommend that you don't eat anything until the numbing agent has worn off, which will prevent you from accidentally biting down on your tongue or lip. If you have a temporary crown, then you may be advised to avoid chewing on that side until your permanent one is in place. To prevent irritation, it's best to stick with soft foods, like yogurt, soup, and applesauce, and work your way back up to your normal diet.
How Can I Avoid Needing a Root Canal?
Like most things in dentistry, prevention is key. Priority number one is to complete your oral hygiene routine twice a day and visit our office every six months for a dental exam and thorough cleaning. This will ensure your teeth are free of food particles and bacteria and that your oral cavity is examined by a professional every six months. It's also a good idea to avoid foods that aren't exactly mouth-healthy, like peanut brittle, toffee, and other hard, cavity-causing products.

If you have a painful toothache, are overdue for your biannual appointment, or simply have a sneaking suspicion that you need a root canal, don't hesitate to contact our team. From there, we can schedule a time for you to come in and get your oral health back in tip-top shape!