Root Canal Therapy – Huntington Beach, CA
Saving Your Tooth & Getting You Out of Pain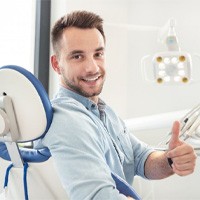 Most people hear the words "root canal" and immediately cringe in fear. Contrary to popular belief, this common dental treatment is actually used to relieve toothaches caused by severe decay or infection. In fact, before root canal therapy, these teeth would typically need to be extracted. Thankfully, at Pacific View Dental Group, Dr. Alexandria N. Arditti is experienced in performing root canal therapy in Huntington Beach, CA. If you've been dealing with intense tooth pain, please contact our dental office today to learn whether a root canal could be just what you need!
Do I Need Root Canal Therapy?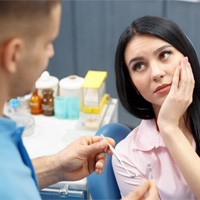 Often, a serious and/or persistent toothache is the telltale sign that a patient needs root canal therapy, but that's not always the case. A tooth may be damaged enough to warrant a root canal without causing discomfort. Keep an eye out for any of the other common signs that you need a root canal, including:
Sharp pain when biting down or chewing with a specific tooth.
Extreme sensitivity when a tooth is exposed to hot or cold temperatures.
Temperature sensitivity that lingers for several seconds after the offending stimulus has stopped touching the tooth.
Inflamed, swollen, or discolored gums near a particular tooth.
A bump on the nearby gums that resembles a pimple.
Darkening of the tooth.
The Root Canal Process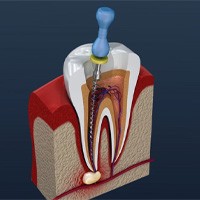 Patients tend to associate root canals with pain, but the reality is that most patients experience more discomfort before visiting our office than during the procedure. Dr. Arditti, an expert dentist in Huntington Beach, will make sure you're comfortable and your mouth is numb before starting your root canal.
Once you're ready, Dr. Arditti will create a small hole in the top of the tooth to access the bundle of nerve-filled tissue in its center, known as the dental pulp. She'll remove the damaged pulp and sanitize the area, making sure no decay or infection is left behind. Then, she'll fill the inner portion of the tooth back up with a synthetic, biocompatible material called gutta-percha. Lastly, she'll most likely restore and protect the remaining tooth structure with either a filling or a crown .
The Benefits of Getting a Root Canal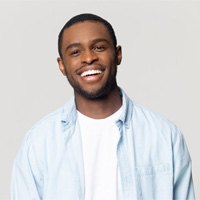 Despite its scary reputation, root canal therapy is more beneficial than most patients realize. It allows Dr. Arditti to preserve your natural tooth, saving it from needing to be prematurely extracted. As a result, you won't need to go through the lengthy and expensive process of removing and replacing a tooth. Not only that, but a root canal can finally put an end to a persistent toothache. Plus, with modern anesthetic techniques, the procedure itself is virtually painless; if you've ever gotten a cavity filling, then you can expect about the same level of discomfort.
Understanding the Cost of Root Canals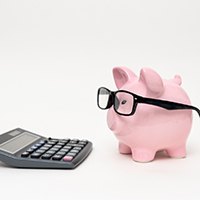 The cost of a root canal in Huntington Beach can vary for each patient. It depends on the complexity and severity of the case at hand. Our team will be sure to provide you with an honest price estimate before we start to work on your smile. Rest assured that even though this procedure can be costly, it is a wise investment in your oral health because the priority should always be to preserve your natural tooth when possible.
Factors That Can Affect Root Canal Cost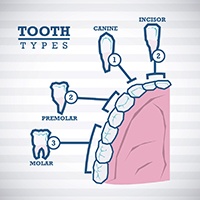 When you come in for your appointment with your emergency dentist in Huntington Beach, we will examine your mouth before providing a cost estimate for your root canal. Some factors that could influence its pricing are:
The type or location of the tooth. Incisors generally range from $300-1,000. Premolars are usually in the range of $400-1,800 as compared to $500-2,000 for molars. Pricing is directly related to how involved the treatment is – molars have multiple roots while incisors only have one.
The complexity of the case. Depending on the difficulty of the procedure, it might be necessary to involve a specialist. They may operate under a different price structure than we do.
Additional services are involved. For example, a dental crown may be recommended to help protect and fully restore your tooth. A crown means an additional expense, and the cost will depend on the type of tooth.
Is It Cheaper to Pull My Tooth?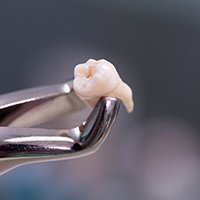 If money is tight, you might be tempted to go for a tooth extraction instead of root canal therapy. It is true that in the near term, removing a tooth is less expensive than preserving it. However, a root canal can certainly be more affordable in the long run. Not only can it spare you from having to pay for tooth replacement but keeping your natural teeth can also prevent future dental issues that would incur further expenses.
The longer you wait to get a root canal, the more likely it is your tooth will have to be removed. Then, concerns with your bite being impacted to cause discomfort and difficulty eating enter the picture.
Does Dental Insurance Cover Root Canal Therapy?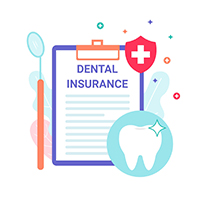 Most dental insurance plans do cover root canal therapy. It is usually classified as a major procedure, meaning that 50-80 percent of the cost may be covered up to the amount of your plan's annual maximum. You will need to examine your policy's details to know for sure how it applies. Our practice welcomes insurance, and we are in-network with several major plans. We will be happy to verify your coverage, file your claims paperwork, and help you understand your benefits.
Another Option to Make Root Canal Therapy Affordable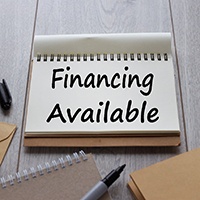 We can help you break up the cost of your care into smaller, easier-to-manage monthly payments with CareCredit. This is a great way to help your dental care fit comfortably into your budget. If you are approved for their six- or 12-month plan and make all your payments on time, you will not be responsible for any interest!
Root Canal Therapy FAQs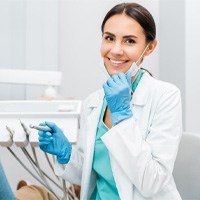 Although you now know a bit more about getting a root canal in Huntington Beach, why this restorative dentistry procedure is so important, and what to expect during the healing process, you may still have a few questions on your mind. To make the research process as seamless and stress-free as possible, our team at Pacific View Dental Group has listed a few frequently asked questions (and their answers!) below. However, if you can't find the answer you are looking for, don't hesitate to contact our office so we can provide you with immediate assistance.
What Are the Signs That a Root Canal Is Needed?
Although the most common indicator of needing a root canal is pain, sometimes absolutely no symptoms are present. That's why attending your six-month dental checkups are so important! That being said, if any of the below symptoms arise between your routine visits, schedule an appointment with our dentist in Huntington Beach, Dr. Arditti , right away:
Pain when chewing
Sensitivity to hot and cold foods and beverages
Discoloration of the tooth
Swelling/inflammation of the nearby gums
A persistent pimple on the gums
How Successful Are Root Canals?
Currently, root canals hold an impressive 95% success rate! To ensure they stay in pristine condition, make sure to prioritize your oral hygiene regimen by brushing twice a day, flossing daily, and visiting our team every six months for a checkup and cleaning. Neglecting to do so can lead to additional decay and infection. After all, while the crown is cavity-resistant, the tooth underneath is still susceptible. So, make sure to be diligent about your dental care routine even after you've healed!
What Can I Eat After Getting a Root Canal?
Following your root canal, we recommend that you don't eat anything until the numbing agent has worn off, which will prevent you from accidentally biting down on your tongue or lip. If you have a temporary crown, then you may be advised to avoid chewing on that side until your permanent one is in place. To prevent irritation, it's best to stick with soft foods, like yogurt, soup, and applesauce, and work your way back up to your normal diet.
How Can I Avoid Needing a Root Canal?
Like most things in dentistry, prevention is key. Priority number one is to complete your oral hygiene routine twice a day and visit our office every six months for a dental exam and thorough cleaning. This will ensure your teeth are free of food particles and bacteria and that your oral cavity is examined by a professional every six months. It's also a good idea to avoid foods that aren't exactly mouth-healthy, like peanut brittle, toffee, and other hard, cavity-causing products.

If you have a painful toothache, are overdue for your biannual appointment, or simply have a sneaking suspicion that you need a root canal, don't hesitate to contact our team. From there, we can schedule a time for you to come in and get your oral health back in tip-top shape!
How Long Do Root Canals Take?
Typically, root canal treatment can be completed in a single appointment and requires between 30 and 90 minutes, but sometimes we need to make two separate visits to finish treatment. The timeline depends on several variables, such as the location of the decay and the severity of the damage. As a general principle, the farther back in the mouth, the longer the root canal procedure is likely to take. We will give you a clearer idea of how long your procedure will take so that you can plan accordingly.
How Long Do Root Canals Last?
When we perform root canal treatment, we do so with the hope that the tooth will continue functioning for many more years. In fact, when you practice excellent oral hygiene, treated teeth can last for the rest of your life. In addition to hygiene, the effectiveness of root canal therapy may also depend on much time has passed between getting the temporary crown and the permanent one. The longer you go with the temporary crown, which usually doesn't fit perfectly, the more susceptible to reinfection the tooth becomes.
What Is the Recovery Like After a Root Canal?
The time it takes for a patient to bounce back from a root canal may differ from another patient's; however, most are able to return to normal activities the day after the procedure. If you have a physically demanding job, you may need an additional day to recuperate. Once the anesthetic wears off, you may feel sore or even discomfort, but it can usually be managed through ibuprofen or acetaminophen. Any pain should subside within three days of your root canal, but if it doesn't, give us a call.
Can Root Canals Make You Sick?
Before medical researchers understood causes for certain diseases, a false rumor was spread that oral bacteria, when not properly removed through root canals, could lead to diseases throughout the body. As a result, many believed that extraction was the best course of action. However, studies have long since refuted these ideas. There is no connection between root canal therapy and getting sick elsewhere in the body. In addition, extraction is much more invasive and is often unnecessary when a properly performed root canal can save the tooth.
Can I Take Antibiotics Instead of Getting a Root Canal?
Antibiotics work wonders on infections throughout the body, but they do not work for tooth infections. The medication travels through your bloodstream, but it doesn't reach the pulp of the decayed tooth and, therefore, doesn't help eliminate the problem. Even if you have been prescribed antibiotics by a medical professional, you will still need to visit Dr. Arditti to perform the root canal therapy (or have the tooth removed entirely).