Teeth Whitening – Huntington Beach, CA
Restore a Beautiful Smile with Teeth Whitening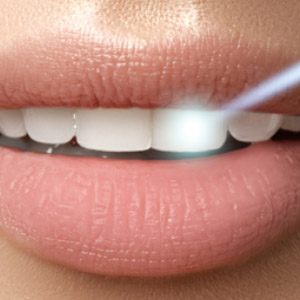 When you look in the mirror, do you see a dark, dull smile? If tooth discoloration has caused your teeth to lose their luster, you have probably tried a few over-the-counter whitening products. Although you had hoped for significant improvement, you did not get the results you wanted. You are not out of options. Dr. Alexandria N. Arditti has the solutions you need to turn back the hands of time with teeth whitening in Huntington Beach. Whether in-office or at home, you will get the drastic results you want.
Causes of Tooth Discoloration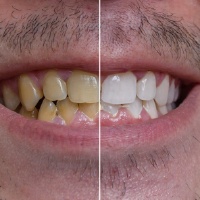 When your teeth change color, you may not understand why they are darkening. There are several causes of tooth discoloration, like age and genetics; however, there are other reasons as well. One of the most common causes of stains involves the foods and drinks you consume. Those that are darkly pigmented or acidic will make your teeth darken over time. In addition, certain lifestyle habits, like smoking, can also lead to stains. Tooth discoloration is also a consequence of poor brushing and flossing habits.
Reveal a Brighter Smile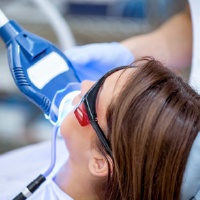 At the first sign of discoloration, you likely turned to a few over-the-counter whitening products, like a toothpaste or a mouthrinse. Although they are convenient, they will not give you the results you want because they do not contain professional-grade whitening agents, so they cannot deeply penetrate the enamel.
You can achieve the results you want with the help of your dentist in Huntington Beach. Dr. Arditti will find the underlying cause of the discoloration to create a treatment plan to meet your needs.
In-Office Treatment
You can achieve drastic results quickly with an in-office treatment. Dr. Arditti applies a protective barrier to your lips and gums to avoid causing irritation to the soft tissues. The whitening agent is placed on your teeth, which is specially formulated to minimize tooth sensitivity. After a few applications, your teeth will be as much as 8 shades whiter. In less than one hour, you will have a younger-looking smile.
At Home Treatment
If you prefer the convenience of over-the-counter products, you can achieve professional results at home. Dr. Arditti gives you custom-fit whitening trays to ensure the even and consistent distribution of the whitening agent. She also provides you with the highly concentrated whitening gel. You use the kit every day for 2 weeks to brighten your smile around your own schedule. As each day passes, you will see stains lifting and a brighter smile shining through.
Enjoy Lasting Results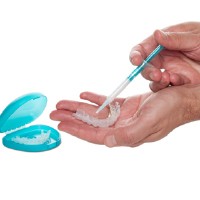 Your new smile will last for several years with the right aftercare, like maintaining your oral hygiene and visiting your dentist regularly. It is also best to avoid any stain-causing factors, like smoking, coffee, or tea. If new stains occur, Dr. Arditti can give you a touchup kit to help maintain your results.
Schedule an Appointment Today!
If you are ready to see a bright smile in the mirror, it is time to see if teeth whitening is the right solution for you. Contact our office today to schedule your consultation.
Teeth Whitening FAQs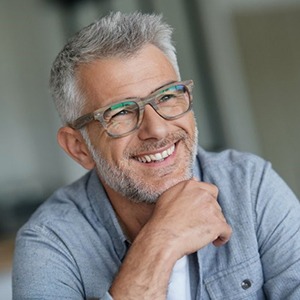 Are you ready to turn back the clock on your smile with a solution that will provide lasting results? Then it might be time for you to try professional teeth whitening in Huntington Beach. Whether you choose in-office or at-home treatment, we can assure you that you'll be proud to show off your new smile. However, some patients may have concerns about the treatment that they wish to address before their appointment. If that's the case, simply read through this list of frequently asked questions about teeth whitening. For further questions that aren't answered here, feel free to contact our office.
Is Teeth Whitening Safe?
Some over-the-counter whitening gels, strips, toothpastes, and mouthwashes have been known to cause enamel erosion, which can leave you more at risk for developing problems like sensitivity and cavities. The bleaching gel can also seriously irritate your gum tissue. By contrast, every ingredient in our professional whitening solution has been tested and proved to be safe. It shouldn't damage or hurt your teeth or gums in any way.
Will Teeth Whitening Make My Teeth Sensitive?
Many over-the-counter whitening products are notorious for making your teeth sensitive afterward. Professional treatment, on the other hand, should cause little if any sensitivity. Our solutions are personalized for each patient, and they're designed with your comfort in mind. If you do happen to experience sensitivity after getting your teeth whitened, keep in mind that it should subside after two days at the very most.
Am I a Good Candidate for Teeth Whitening?
Virtually anyone who wishes to reap the rewards of having a brighter smile would make a good candidate for teeth whitening. One caveat is that your teeth should be free of structural problems or infections. At your consultation, your cosmetic dentist in Huntington Beach can examine your mouth to determine if you'll need any preliminary treatments before you can get your teeth whitened.
It's also worth mentioning that teeth whitening will not work on dental restorations such as crowns, bridges, or veneers. If you have one of these restorations in your smile, you may want to talk to us about getting it replaced right after your whitening treatment so that your smile remains even.
What Are the Benefits of Professional Teeth Whitening Over Store-Bought Products?
In addition to achieving guaranteed dramatic results that you'll be proud of, professional teeth whitening offers several benefits over generic products, some of which include:
A safer treatment that's much less likely to cause sensitivity, enamel erosion, or soft tissue irritation
Results that last longer
Results that arrive more quickly
A boost in confidence that can greatly improve your personal and professional life