Teeth Whitening – Huntington Beach, CA
Restore a Beautiful Smile with Teeth Whitening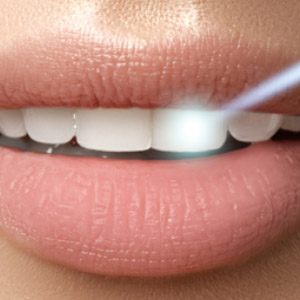 When you look in the mirror, do you see a dark, dull smile? If tooth discoloration has caused your teeth to lose their luster, you have probably tried a few over-the-counter whitening products. Although you had hoped for significant improvement, you did not get the results you wanted. You are not out of options. Dr. Alexandria N. Arditti has the solutions you need to turn back the hands of time with teeth whitening in Huntington Beach. Whether in-office or at home, you will get the drastic results you want.
Causes of Tooth Discoloration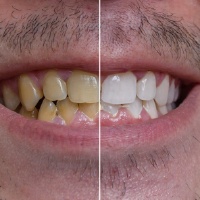 When your teeth change color, you may not understand why they are darkening. There are several causes of tooth discoloration, like age and genetics; however, there are other reasons as well. One of the most common causes of stains involves the foods and drinks you consume. Those that are darkly pigmented or acidic will make your teeth darken over time. In addition, certain lifestyle habits, like smoking, can also lead to stains. Tooth discoloration is also a consequence of poor brushing and flossing habits.
Reveal a Brighter Smile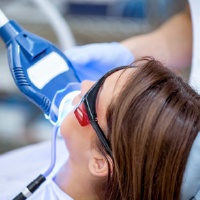 At the first sign of discoloration, you likely turned to a few over-the-counter whitening products, like a toothpaste or a mouthrinse. Although they are convenient, they will not give you the results you want because they do not contain professional-grade whitening agents, so they cannot deeply penetrate the enamel.
You can achieve the results you want with the help of your dentist in Huntington Beach. Dr. Arditti will find the underlying cause of the discoloration to create a treatment plan to meet your needs.
In-Office Treatment
You can achieve drastic results quickly with an in-office treatment. Dr. Arditti applies a protective barrier to your lips and gums to avoid causing irritation to the soft tissues. The whitening agent is placed on your teeth, which is specially formulated to minimize tooth sensitivity. After a few applications, your teeth will be as much as 8 shades whiter. In less than one hour, you will have a younger-looking smile.
At Home Treatment
If you prefer the convenience of over-the-counter products, you can achieve professional results at home. Dr. Arditti gives you custom-fit whitening trays to ensure the even and consistent distribution of the whitening agent. She also provides you with the highly concentrated whitening gel. You use the kit every day for 2 weeks to brighten your smile around your own schedule. As each day passes, you will see stains lifting and a brighter smile shining through.
Enjoy Lasting Results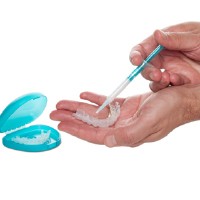 Your new smile will last for several years with the right aftercare, like maintaining your oral hygiene and visiting your dentist regularly. It is also best to avoid any stain-causing factors, like smoking, coffee, or tea. If new stains occur, Dr. Arditti can give you a touchup kit to help maintain your results.
Schedule an Appointment Today!
If you are ready to see a bright smile in the mirror, it is time to see if teeth whitening is the right solution for you. Contact our office today to schedule your consultation.