All-On-4 Implants – Huntington Beach, CA
A Fast Route to a New Smile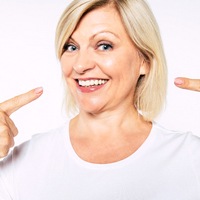 Many patients who have been missing most or all their teeth for quite a while and want to get traditional dental implants just do not have a sufficiently strong jawbone left. Fortunately, All-On-4 implants offer an alternative route to long-lasting smile restoration. At Pacific View Dental Group, Dr. Alexandria Arditti helps patients reclaim a confident smile with this quick and hassle-free treatment.
How Do All-On-4 Implants Work?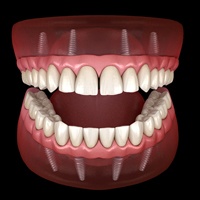 All-On-4 implants utilize just four strategically-placed implant posts to support a full arch dental prosthetic. The implants are usually inserted at an angle in the front of the mouth, where the jawbone is naturally dense. By maximizing the bone-to-implant ratio, All-On-4 implants provide excellent support for a new smile.
All-On-4 restoration is completed in several steps:
First, an oral surgeon will clean the site and then surgically insert four implants in the jawbone below the gum line.
Next, the healing period begins. You will be provided with a lightweight temporary denture to wear for the next few months while the implants fuse with the jawbone.
While you heal, your custom artificial teeth will be crafted in a high-quality dental laboratory.
After a few months, we will welcome you back so Dr. Arditti can place your new teeth on top of the All-On-4 implants
Am I A Candidate for All-On-4 Implants?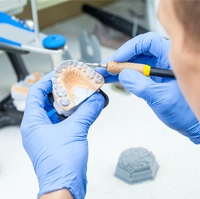 You may be a good candidate for All-On-4 in Huntington Beach if you:
Practice excellent oral hygiene at home
Do not frequently use tobacco
Are missing most or all of your teeth
Do not have sufficient jawbone density to support a large number of dental implants
Currently wear dentures and want a more permanent solution
To find out of this treatment is right you, visit our conveniently-located office for an initial consultation with Dr. Arditti.
What Are the Benefits of All-On-4 Implants?
All-On-4 dental implants offer a number of distinct benefits, such as:
Improved appearance: By replacing both the visible portion of the tooth and the tooth root structure, All-On-4 implants appear nearly identical to natural teeth.
No bone grafting: By strategically placing All-On-4 implants in the bulkiest areas of the jaw, patients can avoid the need for bone grafting.
Short recovery time: It's simple – less implants placed translates into a shorter healing period.
Lower cost: Compared to traditional implants, fewer appointments are required. This saves you time and money!
Long-lasting results: With proper care, All-On-4 implants can last for decades!
All-On-4 VS Traditional Dental Implants
While traditional dental implants in Huntington Beach remain an excellent tooth replacement option for many men and women, some patients just do not have the jawbone depth and strength to support the 8 or more implants necessary to replace an entire arch of missing teeth.
All-On-4 implants, on the other hand, can deliver a confident, full smile with half the number of implants compared to traditional implant treatment and without painful bone grafting. The simple and effective procedure can typically be completed in just one to two visits to an implant dentist in Huntington Beach!