Invisalign® in Huntington Beach
Get a Straighter Smile with Clear Braces
Invisalign was introduced in the late 1990s and revolutionized orthodontics. These are clear braces so you don't have to only rely on metal brackets and wires to straighten your teeth. If you've been searching for a dentist that offers Invisalign in Huntington Beach, then schedule a consultation with Dr. Arditti. She'll tell you whether or not this orthodontic treatment is right for your smile.
Invisalign is Unique
Unlike standard orthodontics that use visible and cumbersome metal parts to move your teeth into alignment, Invisalign uses clear plastic mouth trays made of BPA-free plastic. Each tray fits tightly over your teeth in order to apply firm but gentle pressure. Patients of all ages report that they get used to the feeling of their Invisalign aligners in just a few days. In addition, there are no wires to poke your cheeks or brackets to irritate your gums, which makes Invisalign much more comfortable than the traditional ones.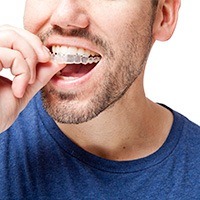 Getting a Straight Smile with Invisalign
Your journey toward a well-aligned smile begins with Dr. Arditti's diagnosis to determine why your teeth are crooked and the best course of treatment to straighten them. Then, with the aid of photographs, X-rays and an impression of your teeth, the dentist in Huntington Beach develops a treatment plan.
With high-tech digital technology, Invisalign uses this plan to guide the design of your Invisalign orthodontic package. Invisalign lab technicians produce a virtual representation of how your teeth will move during your orthodontic treatment. Dr. Arditti can share this video with you at the start of treatment so you'll know exactly how your smile will look at the end. Finally, your customized aligners are produced in the Invisalign lab and sent to our office.
The aligners are arranged sequentially in pairs—one for the teeth along your top arch and one for the bottom arch. Your job is to wear each pair of clear braces for around 22 hours a day for two weeks. Then, throw them away and move on to the next pair. Worn consistently, you should be able to finish your Invisalign treatment in one to two years.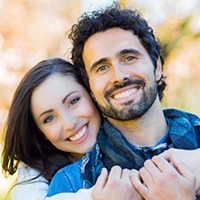 More Invisalign Advantages
In addition to being practically invisible and very comfortable, there are a few other advantages to Invisalign. Because Invisalign aligners are removable, you'll be able to eat whatever you like for breakfast, lunch, dinner and snacks. People wearing traditional braces need to watch what they eat; certain foods such as raw carrots, popcorn and sticky candy could break or dislodge one of the metal components. All you have to do is remove your aligners and enjoy your food!
In addition, wearing removable braces means that you'll be able to brush and floss more effectively. With bonded braces, oral hygiene can be a bit of a challenge. Not with Invisalign. The braces come off and you can maintain your regular oral hygiene routine.
To schedule an Invisalign consultation, contact our office today. In addition to Huntington Beach, we're also easily accessible from Costa Mesa, Newport Beach, and Fountain Valley.
Cost of Invisalign
Invisalign allows you to make a long-term investment in your oral health and your quality of life. It is normal to be worried about the cost of the aligners before committing to the treatment, but you have nothing to fear. Invisalign is more affordable than you might think. The amount you pay is determined by your individual treatment plan, such as the complexity of your case. Dr. Arditti provides you with a custom estimate and discusses your payment options to keep your new smile affordable.
The Most Common Questions Dentists Get On Invisalign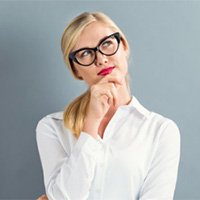 In our Invisalign FAQ, we'll go over why Invisalign is one of the most trusted clear aligner systems ever, details on the treatment experience, how dentists determine your eligibility, and other questions Dr. Alexandria N. Arditti hears. If your question isn't listed, feel free to contact the office directly!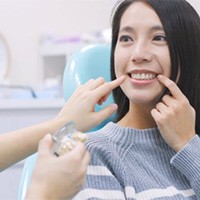 How Do I Know If Treatment is Right for Me?
Thanks to continued innovation and advancements with clear aligner technology, Invisalign has been becoming increasingly accessible to a wider variety of patients. Both teenagers and adults can benefit from a clear aligner system as long as they have good overall oral health and healthy gums. Both simple and complex misalignment and bite issues can be treated using aligners.
A bigger issue is patient compliance. If you struggle to wear the aligners for the minimum of 22 hours a day, then more traditional braces may be better for you. Invisalign Teen includes discreet blue dot indicators that help patients confirm if they're wearing them for long enough.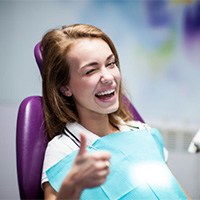 Does Invisalign Actually Work?
Invisalign has helped more than 5 million people transform their smiles with aligners. One million of these people are teens. The system has been around for more than two decades, making it the most experienced and advanced clear aligner system in the world. They also utilize SmartTrack material to help you shift teeth more predictably, ensuring a more successful treatment. Overall, Invisalign has a great track record for helping people straighten their smile and fix uneven bites.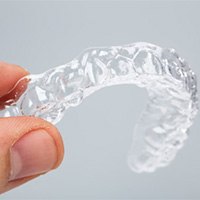 How Do I Care for My Aligners?
The most effective way to keep your aligners clear and smelling fresh is to use Invisalign's cleaning crystals. While these can be bought from Dr. Arditti directly, they can also be found online. After soaking them for at least 15 minutes, use a toothbrush to remove loose food debris and excess plaque. This will keep them smelling fresh and prevent staining.
Keep in mind that richly pigmentated foods can stain aligners if they remain on your teeth, so either rinse your mouth out or brush and floss before wearing them. Keep them in their dedicated case when not in use. Do NOT use hot water to clean your aligners as this can permanently warp them, making them unusable.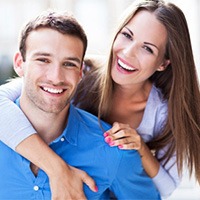 What Happens After Treatment?
In order to prevent your teeth from shifting back into their crooked position, you'll need to wear a retainer after completing treatment. You'll wear the retainer at all times at first, similar to how you wore your aligners. Once Dr. Arditti confirms your teeth are secure, you can switch to only wearing your retainer at night. This step is crucial to making sure you don't lose any of the progress you worked so hard to obtain.
To get started, schedule a consultation with our dentist in Huntington beach today!