Choosing a Cosmetic Dentist – Huntington Beach, CA
Find the Right Team to Transform Your Smile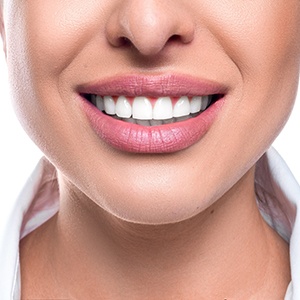 Would you like to change the way your smile looks? Most dentists would be more than happy to help you reach your goals, but how can you choose the right cosmetic dentist in Huntington Beach? Because cosmetic dentistry is not an official dental specialty, any dentist can claim to be a "cosmetic dentist." Hence, it is up to you to do a bit of homework before you partner with a doctor who offers cosmetic services. To help you out, we have put together a list of some of the traits you should look for in a cosmetic dentist.
1. Credentials
Do not be shy about asking a potential cosmetic dentist about their background. Are they diligent about keeping up with continuing education? Do they have a s passion special for aesthetic dentistry? Are they a member of organizations that can help them keep pace with others in their profession?
2. Financial Considerations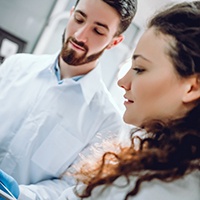 It is quite rare for dental insurance to cover cosmetic services (unless those services have direct benefits for oral health). Therefore, you should choose a dentist who wants to help you afford your desired treatments. For example, you should find out if they accept low-interest financing through CareCredit. You can also ask if they have an in-house savings plan that offers discounts on cosmetic services.
3. Scheduling
Some cosmetic treatments require multiple appointments to complete. Therefore, you should be reasonably sure that attending your appointments will not cause a big disruption to your normal schedule. Also, ask if the dentist has any upcoming vacations that might interfere with your treatment timeline.
4. Location
Again, because you are likely going to take multiple trips to the dental office, you want your appointments to be convenient. The office should be fairly easy to get to from your home or workplace.
5. Available Services
For most patients, there are multiple treatment options that can produce outstanding results. For example, porcelain veneers and dental bonding can look quite similar at first, and there are multiple orthodontic options on the market that are effective at straightening teeth. It is worth your time to do research on various cosmetic treatments and visit a dentist who offers the ones that you are most interested in.
6. Comfort
You should feel relaxed while you are talking to your dentist. Do they have a pleasant personality that "clicks" with your own, and do you feel like you are free to ask them questions and express concerns? You should also ask what measures they have available to help you cope with any anxiety you may have about treatment. For example, Dr. Arditti of Pacific View Dental Group often helps patients soothe nerves via guided breathing exercises.
7. Reviews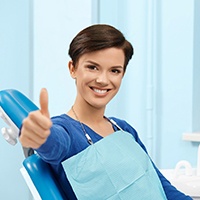 What do past patients think of a particular dentist? Reading patient reviews can help you discover details about how a practice operates.
Consider Pacific View Dental Group
Dr. Arditti and our team believe we check all the right boxes when it comes to providing top-quality cosmetic dentistry. To learn how we may be able to serve you, reach out to us today.