Huntington Beach Restorative Dentist
Does One of Your Teeth Need Repair?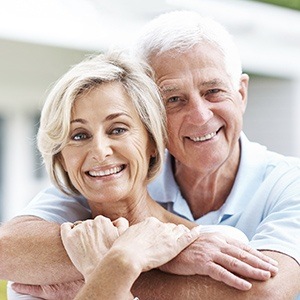 Are you currently dealing with a chipped, broken, or decayed tooth that is making it much harder for you to simply eat or smile every day? If so, Dr. Alexandria N. Arditti and our team can provide a number of restorative services that will make your smile look and feel like new again. We take a lot of pride in the quality of our restorations because we take the extra time to apply biomimetic principles, which means that our restorations won't just fix your problems, but they'll also work with your body in such a way that the health of your teeth will be better protected as well.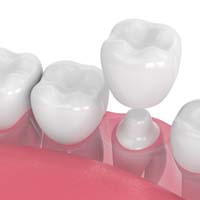 Dental Crowns & Bridges
For broken, decayed, or misshapen teeth, we can repair them using something called a dental crown. This is a tooth-shaped restoration that simply fits over the top of a damaged tooth, and it can be used to give a tooth its appearance and strength back at the same time. Depending on which tooth we are repairing, they can be made of a variety of materials to provide you with more stability, a better appearance, or (in the case of porcelain crowns), both.
Plus, if you are missing one or two teeth in a row, dental crowns can also be used to make something called a bridge. For this, we'll place dental crowns on the teeth surrounding the gap in your smile, and these will be bonded to prosthetic teeth that essentially "bridge" the space in between them.
Both of these restorations typically take about 2 visits to get, and with the right oral hygiene at home and regular checkups with us, they can last up to 10 years or more. In any case, our team will make sure that your restorations look natural, fit securely, and make your smile look like nothing ever happened to it.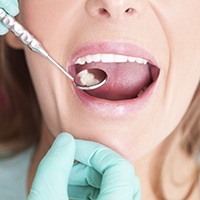 Tooth-Colored Fillings
Metal fillings have been used for years to quickly and effectively repair small cavities and slightly damaged teeth, but they've always had a number of drawbacks. Firstly, the material used, amalgam, always leaves a large, obvious gray mark on any tooth it repairs, making it instantly stick out in someone's smile. Plus, it requires the removal of extra tooth structure just to keep it inside the tooth, it doesn't bond to your tooth and can have micro-movements leading to fractures and breakage of your tooth.
In order to repair your teeth and give you the best when it comes to health, appearance, and safety, our practice only uses tooth-colored fillings made of a mercury-free composite resin. This material can be specially shaded to match the color of your other teeth so that it blends seamlessly into your smile. Plus, the resin material is actually able to form a much stronger bond with enamel compared to amalgam, meaning your repaired tooth won't just look great, but it will truly last as well.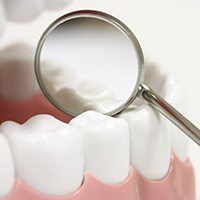 Inlays & Onlays
If you have a tooth that is too damaged or decayed to be repaired with a filling but not so damaged that it requires a dental crown, we can restore it with a conservative and handy treatment using an inlay or onlay. They are the perfect middle ground between fillings and crowns, and they'll enable us to preserve as much of your tooth's natural strength and structure as possible.
An inlay works much like a filling, in that it is positioned inside of a tooth in order to replace damaged or decayed enamel. The big difference is that inlays are typically made of a dental ceramic as opposed to a composite resin. This makes them more solid and sturdy, meaning they'll be able to provide your tooth with the extra support it needs (while completely blending into your smile).
An onlay, on the other hand, can be used to repair the inside of a tooth as well as the cusp, which is the rigid top portion of a tooth that sticks out. It's able to restore portions of the teeth that traditional fillings and inlays cannot, and in certain situations, it's the perfect solution to a potentially troublesome problem.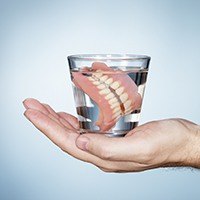 Dentures & Partial Dentures
If you are missing a large amount of teeth, dentures are one of the simplest and most effective solutions you can use to restore your complete smile. Dentures have changed a lot over the years, making them smaller, sleeker, and much more natural-looking than anything your grandparents might have worn. A partial denture can be used to replace teeth that are missing throughout your mouth, even if they are not right next to each other. They consist of prosthetic teeth attached to a realistic-looking gum-colored acrylic base, and they are held in place using small metal clasps that simply fit around your natural teeth.
If you are missing an entire row of teeth, however, then we can provide you with a comfortable fitting full denture. It will also consist of an acrylic base attached to replacement teeth, but it will fit directly onto your gums using natural suction or maybe a small bit of denture cream. In any case, our team will work to make sure your dentures give you the perfect look and fit.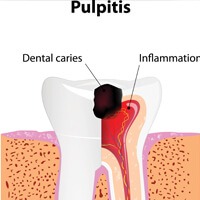 Root Canals
Most of the things you have probably heard about root canals are actually untrue. Despite what you've seen in movies and on TV, it is actually NOT a painful procedure. Thanks to modern-day dental techniques, getting a root canal is now no more painful than getting a small filling. In fact, a root canal is actually one of the best tools we have to RELIEVE the most severe dental pain. We typically use them to repair teeth that have damage or an infection deep within their innermost chamber, and they are excellent for saving teeth that would otherwise need to be extracted.
If you're walking around with a compromised smile every day, we want you to know that you don't have to anymore. Our team is ready and able to give your smile back everything it has lost and more so that you can live your life with confidence and poise again. If your teeth need a little help, we can provide it, so please contact our office today for an appointment. We're located in Huntington Beach, but we're also able to serve patients from Costa Mesa, Newport Beach and Fountain Valley.