Your Huntington Beach Emergency Dentist
Are You in Pain and Need Same-Day Care?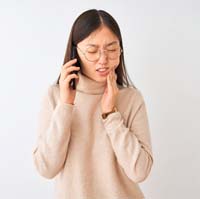 A dental emergency, by its very nature, is sudden, unexpected, and inconvenient. You're simply enjoying your day and BAM…you or someone close to you suffers a dental injury. There's pain, there's blood, and you just want to know that everything will be alright.
If you're in Huntington Beach, the best thing you can do in a dental emergency is call Pacific View Dental Group. We're trained to handle dental emergencies, and we'll do everything we can to see you as soon as possible. When you call in, we'll make an appointment to see you immediately, even the same day. Once you reach our office, you won't wait, we'll bring you straight back to a treatment room so we can get to work saving your smile.
All in all, you can always rely on Dr. Alexandria N. Arditti and our team for dental care when you need it the most. If you ever experience a dental emergency, be sure to always call us first!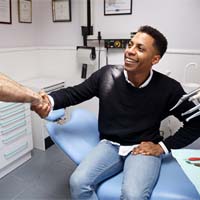 When Should You Call An Emergency Dentist?
So when is it appropriate to seek out emergency dental care? If you or someone close to you find themselves in any of these situations, be sure to stop everything and seek out care as quickly as possible:
Knocked out tooth
Partially dislodged tooth
Chipped, cracked, or broken tooth
Lost or broken dental work (fillings, crowns, bridges, dentures)
Object stuck between the teeth
Injury to the gums
Injury to the jaw
Pain or swelling in the face
Basically, if you ever have dental pain and need relief fast, be sure to contact us as soon as you can!