Emergency Dentist — Huntington Beach, CA
Same-Day Care When You Need It Most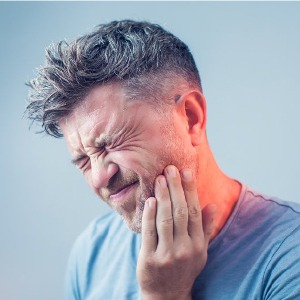 A dental emergency, by its very nature, is sudden, unexpected, and inconvenient. You're simply enjoying your day and BAM…you or someone close to you suffers a dental injury. There's a cracked, painful, or knocked-out tooth, and you just want to know that everything will be alright.
If you're in Huntington Beach, the best thing you can do in a dental emergency is call Pacific View Dental Group. We're trained to handle dental emergencies, and we'll do everything we can to see you as soon as possible. When you call in, we'll make an appointment to see you immediately, even the same day. Once you reach our office, you won't wait, we'll bring you straight back to a treatment room so we can get to work saving your smile.
All in all, you can always rely on Dr. Alexandria N. Arditti and our team for same-day care when you need it most. If you ever experience a dental emergency, be sure to always call us first!
Why Choose Pacific View Dental Group for Emergency Dental Care?
We Focus on Providing Comfortable, Relaxing Treatments
Same-Day Appointments for Urgent Dental Care
Numerous Options for Making Emergency Care Affordable
What to Do in a Dental Emergency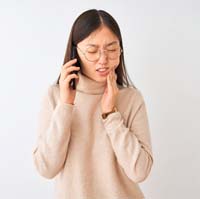 Step 1: Give Us a Call Right Away! We do our best to see emergency patients the same day they call us, so don't hesitate to contact us as soon as you can.
Step 2: Follow Our First-Aid Instructions. Over the phone, one of our experienced team members will walk you through basic first-aid for handling your situation until you can reach us.
Step 3: Visit Us for Your Emergency Exam. When you arrive, your Huntington Beach emergency dentist Dr. Arditti will see you right away to evaluate your situation and provide immediate pain relief.
Step 4: Review the Findings & Make a Plan. Arditti will review her findings with you and fully explain all your treatment options, including their estimated price and how they work. You'll work together to create a treatment plan that works best for you.
Step 5: Get the Fast, Compassionate Care You Need. As soon as you've made a treatment plan, our team can jump into action to save your teeth and repair your smile. We're proud to offer a wide variety of services right here in house with reliable relaxation methods and state-of-the-art technology, so you can get back to enjoying your happy, healthy, and pain-free smile as quickly as possible.
The Most Common Dental Emergencies
Typically, dental emergencies belong to one of two categories: sudden injuries to the mouth, or chronic issues like infections that flare up and result in serious pain. At Pacific View Dental Group, we are more than prepared to handle both.
While your first step in a dental emergency should be to call us, here are some tips you can implement to stay comfortable until you can reach the office of your emergency dentist in Huntington Beach:
Understanding the Cost of Dental Emergencies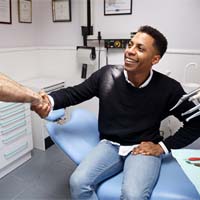 We'll begin your emergency appointment by assessing your situation and getting you out of pain. Then, we'll go over our findings and recommend a course of treatment. When possible, we try to give you more than one option. Once we have worked together to select the best option for you, we'll provide a cost estimate and discuss insurance or financing. Our team will minimize your out-of-pocket costs to the best of our ability. We do not want financial stress to add to the stress of your dental emergency!
Every Dental Emergency is Different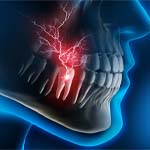 Because no two emergencies are exactly alike, the cost of dental emergencies varies from case to case. Your initial emergency exam won't cost too much. Once we've had an opportunity to assess the situation, we'll be able to talk about treatment options and their associated costs.
In some instances, all you need might be a simple round of antibiotics or a filling. Such treatments are relatively inexpensive. In other cases, you might need a more complex treatment, such as a crown, root canal therapy, tooth replantation, or even one or more extractions. We'll be upfront with you about pricing so you won't run into any unpleasant surprises when it comes time to pay for your appointment.
Does Dental Insurance Cover Dental Emergencies?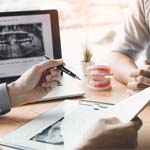 Every dental policy is different, so you'll need to check the specifics of your plan to see how it applies. Most do provide coverage for an emergency exam. They also typically provide 70 – 80% coverage for minor restorative treatments and around 50% coverage for major restorative treatments (up to the amount of a plan's annual maximum). Our team are used to working with insurance and will do everything we can to help you maximize your benefits.
Other Options for Making Dental Emergencies Affordable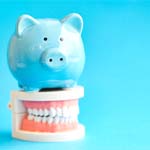 We want to help you afford your care! That is why we offer resources beyond insurance to enable you to save on the cost of emergency treatment:
Financing. CareCredit is a third-party lender that offers low-interest and no-interest payment plans for qualifying patients.
PV Platinum Wellness and Prevention Plan. Our platinum in-house membership plan will help you keep up with preventive care. It also provides a 15% discount on all other dental services, including emergency treatments. It is designed to mitigate costs for patients who do not have insurance.
If you ever suffer a dental emergency, don't let concerns about cost hold you back from seeking treatment. Dr. Arditti and our team are ready to help you find fast relief without breaking your budget!
Taking Care of Your Smile Can Save You Money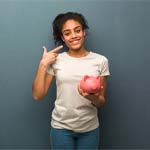 Some dental emergencies are unavoidable accidents, but most are the result of an unchecked infection or damage that went too long without treatment. By investing in routine dental appointments and taking time every day to brush and floss your teeth, you may be able to avoid a visit to your emergency dentist in Huntington Beach and save a significant amount of money.
If you ever notice that any of your teeth doesn't feel quite right — for example, if there is minor pain when you eat — it's best to contact us to schedule an appointment sooner rather than later. Getting dental issues treated while they are still in their early stages can help you avoid the need for extensive — and expensive — treatment down the road!
How to Prevent Dental Emergencies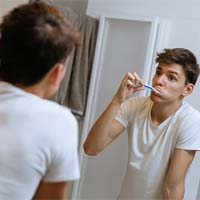 While emergencies can't always be prevented, you can minimize their chances of occurring by taking the following steps:
Wear one of our custom-made mouthguards during physical activity and nightguards if you grind your teeth while you sleep.
Avoid chewing on ice, pencils, your fingernails, or hard candies and don't use your teeth to open packages.
Brush and floss every day. The cleaner you keep your mouth, the lower your chances of developing an infection that turns into a severe toothache.
See us for a checkup and cleaning every six months. At these appointments, we can diagnose and treat dental problems before they turn into full-blown emergencies.
Dental Emergency FAQ's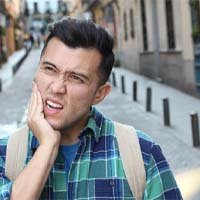 Dental emergencies can be a difficult and confusing experience. If you've never had to deal with one before, you may not even be sure if the dental problem you have constitutes as a dental emergency. No matter what your concerns might be, we want to make sure that you're fully informed and feel comfortable asking questions when you have them. With that said, we want to highlight a handful of the most common questions we receive, as well as our responses, for your convenience!
Will My Toothache Get Better On Its Own?
It's very unlikely that your dental issue will get better by itself, whether it's a toothache or a damaged portion of enamel. When a toothache appears, it's important to acknowledge that this is not normal. There's no reason why your tooth should be in any type of pain. Whether your tooth pain is mild or severe, call our office so we can get you scheduled for an appointment. In the meantime, feel free to take over-the-counter painkillers to manage your discomfort. However, this should not replace a dental visit.
Do I Need a Root Canal?
Before we can confirm which treatment would best meet your needs, we need to perform a detailed examination of your mouth. Root canals are generally needed when decay or bacteria has reached the vulnerable center of a tooth, triggering an infection. If you experience severe dental pain, then you very well may need a root canal, but we cannot confirm that until you visit. Not only will visiting us ensure what needs to be done, but you're far more likely to get out of pain.
How Should I Prepare for a Dental Emergency?
Just like for a medical emergency, it's always helpful to have a first-aid kit available in the event of a dental emergency. When packing items in your kit, here's what we would recommend:
Small container with lid
Gauze pads
Cotton balls
Painkillers
Salt
Saline solution
Tissues
Dental cement
Our office's contact information
Nitrile gloves