Advanced Dental Implant Procedures – Huntington Beach, CA
Building a Healthy Foundation For a Long-Lasting Smile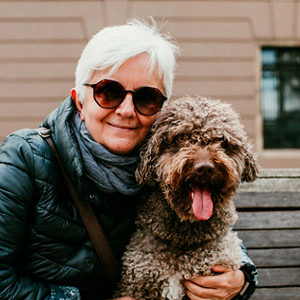 Dental implants boast a 95 percent success rate because of the thorough and accurate process that takes place over the course of several months. When you first step into Dr. Arditti's office for a consultation, she will conduct a thorough examination of your mouth and facial structure to develop a custom-tailored treatment plan that will provide you with the best results. In order for your dental implants to remain strong, stable, and durable, it's important that your mouth is healthy first. For some patients, we may recommend preparatory procedures such as bone grafting, sinus lifts, or periodontal therapy before scheduling your implant surgery.
Bone Graft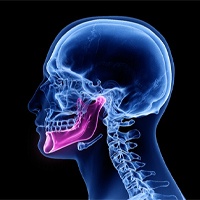 The roots of your teeth provide stimulation and blood flow to your jawbone to make sure it remains healthy and dense. For many patients who are looking into getting dental implants in Huntington Beach, they have been suffering from tooth loss for awhile or have only had traditional restorations. Unfortunately, this causes jawbone deterioration, which means that there isn't enough bone to provide the implants with adequate support and stability.
When jawbone density has been lost, Dr. Arditti may recommend getting a bone graft in Huntington Beach to correct the issue before scheduling your surgery. This procedure is done by taking bone from another area of the body or another source and placing it in the areas of your jaw that are lacking in density. After the procedure has been completed and your body has healed, you'll be able to have your implants placed.
Sinus Lift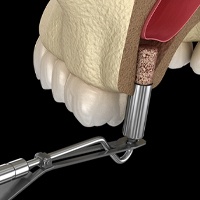 Some patients have teeth roots and nerves that extend through their upper jaw and into their sinuses. This leaves less space for your natural teeth and implants. By taking images of your facial structure, Dr. Arditti will be able to see how low your sinuses fall and may suggest a sinus lift in Huntington Beach. Just like the name suggests, this procedure will involve "lifting" your sinuses to make more space for your implants to be placed. After your healing period, we'll be able to schedule your implant surgery.
Gum Disease Treatment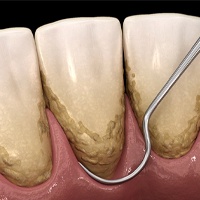 It's important to have a healthy mouth before your implants are placed. Dr. Arditti will conduct a visual examination of your gums and oral tissue to look for signs of inflammation, redness, and swelling, which are all common symptoms of gum disease. Whether you're in the early or late stages of this condition, you'll need to have it treated to reduce your risk of experiencing implant failure after your surgery.
Dr. Arditti offers gum disease therapy to help prevent permanent damage and restore your oral health. By doing this, she's able to ensure that your dental implants have a healthy and strong foundation to be placed in, which allows your new teeth to last longer.