Scaling & Root Planing – Huntington Beach, CA
Deep Cleanings for Protection and Prevention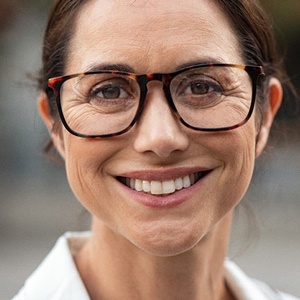 Have you noticed symptoms like red, puffy, or bleeding gums in Huntington Beach? If so, you may have gum disease—an issue that affects about half of the American population. Thankfully, Dr. Alexandria offers scaling and root planing, which is the gold standard of gum disease treatment. Keep reading to learn more about this procedure and whether or not it's right for you.
What is Scaling & Root Planing?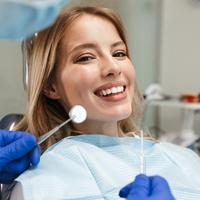 We offer various options for gum disease treatment in Huntington Beach, but scaling and root planing is the most common. This procedure involves providing your smile with a thorough cleaning, carefully removing plaque and food debris from on, above, and below your gumline. After, Dr. Arditti will reach underneath your gums to smooth out your tooth roots, making it harder for plaque to collect and cause inflammation/infection in the future. Sometimes, this procedure is combined with antibiotic therapy, but this will all depend on your smile.
Why is Scaling & Root Planing Important?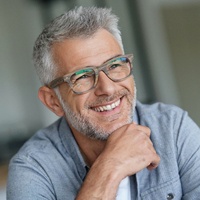 Scaling and root planing is one of the most important treatments we have to offer because it can stop gum disease before it progresses into a more serious problem. If left untreated, gum disease can lead to permanent tissue damage, jawbone deterioration, and even tooth loss. Additionally, this infection of the gums has been linked to increased risk of heart attacks, strokes, diabetes, high blood pressure, certain cancers, and other overall health issues. Thankfully, scaling and root planing can prevent this from happening by stopping the infection before surgery is required.
Scaling & Root Planing Aftercare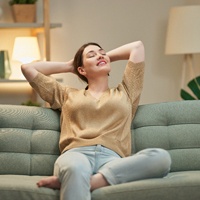 Once your scaling and root planing is completed, your mouth may still feel numb from the procedure. It is also completely normal to experience slight soreness, but this can be managed with over-the-counter pain medication. One of the benefits of scaling and root planing is that there is no lengthy recovery time, however you can expect to feel slight gum sensitivity for up to 4 weeks after treatment. Other than some slight sensitivity, you can go about your day-to-day life as you normally would. Just remember to brush your teeth twice a day and floss once to remove disease-causing plaque and bacteria from your smile.
If you have any questions about this treatment option, feel free to call our office!