Choosing a Dentist in Huntington Beach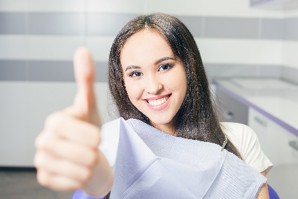 Your oral health not only relies on your home hygiene habits, but the care you receive from your Huntington Beach dentist as well. In addition to brushing and flossing, regular dental appointments help to prevent oral health issues from developing, like gum disease and tooth decay. Not to mention, you need a trusted team by your side to quickly rehabilitate your oral health if an issue develops. Unfortunately, choosing a dentist can be a challenge because not all will meet your needs. At Pacific View Dental Group, we want to see you make an excellent decision. When choosing a new dentist, we recommend that you consider a few key factors.
1. What is Their Area of Focus?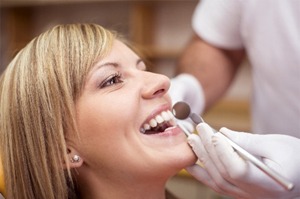 Not all dental offices are the same. While some provide general dentistry, others may focus on cosmetic or restorative services. To ensure that your needs are met, it is important to evaluate a dentist's clinical focus. By doing so, you can make an excellent decision for your oral health-- both today and in the future.
At Pacific View Dental Group, we strive to provide complete services through all stages of life. We provide top-quality, comprehensive care for patients of all ages. With tailored solutions to meet your individual needs, we will help to foster a healthy, beautiful smile that will last for a lifetime.
2. Does the Dentist Have an Area of Expertise?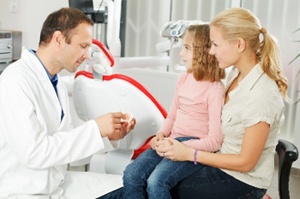 It is best to choose a dentist who offers more than just basic services, so you do not have to be referred to different locations for specific treatments. As a result, look at a dentist's areas of expertise to see if they can handle complex issues, such as periodontal therapy or dental implants.
Dr. Alexandria N. Arditti is committed to providing outstanding dental care to improve the oral and overall health of her patients. She completed a bachelor's degree in health promotion and disease prevention studies, as well as a one in medicine and biological sciences.
She went on to earn her Doctor of Dental Surgery from the prestigious Herman Ostrow School of Dentistry at the University of Southern California. Through regular continued education, she provides the most modern and effective solutions to promote your oral health.
3. Is the Office Staff Friendly?
In addition to the dentist, you will also spend a great deal of time with the office staff. If you do not feel comfortable and welcomed from the moment you walk through the doors, you will likely avoid your dental appointments. As a result, it is best to choose a location that makes you feel right at home, so you enjoy your time in the office.
At Pacific View Dental Group, you are our main focus. From the moment you step into our office, we strive to make you feel comfortable and relaxed while we build a personalized relationship with you. We provide treatments that cater to your needs while keeping your comfort a top concern. We take the time to get to know you and answer your questions to give you the peace of mind you need to enjoy your visit.
4. Do They Offer Complete Dental Services?
Over the years, your oral health needs are going to change. As a result, you may require more specialized solutions to maintain your oral health goals. To prevent being referred to different locations, choose a dentist who offers complete services from one location.
At Pacific View Dental Group, you will find everything you need under one roof. We provide complete preventive services to protect your smile from damage. However, if an issue does develop, we use the most advanced technologies and methods to quickly rehabilitate your dental health. No matter if you need a root canal or prosthetic teeth, you will find everything you need from our office.
In addition to the health of your smile, its appearance is equally as important, which is why we offer many cosmetic services. With teeth whitening, Invisalign, metal-free restorations, and more, we will help you feel confident with a flawless smile.
We also offer many areas of specialized care, including the most preferred tooth replacement option with dental implants. You will also enjoy biomimetic dentistry for an approach that also works to promote your general health.
We believe in always being there for our patients, which is why we also provide emergency services. When the unexpected happens, we will quickly get you into our office to treat the problem, so you can get back to enjoying your day.
5. Is the Office Convenient and Affordable?
Of course, it does not matter how great the dentist is if you cannot schedule an appointment or afford the services. It is important to choose a location that offers flexible office hours to accommodate your busy schedule. This will make going to the dentist easy, so you do not have to delay getting the care you need.
In addition, you need your dentist to be affordable, so you do not have to worry about finances impacting the services you need. Not only should the dentist work with your insurance company, but also offer payment and financing options to help you stay within your budget.
At Pacific View Dental Group, we know that you need convenient and affordable services. We accept several PPO plans from the country's largest dental providers. We will help you maximize the value of your policy to keep services affordable. If you do not have dental insurance, we also offer an in-house benefits program. To help cover any out-of-pocket expenses, we accept third-party financing with CareCredit.
To accommodate your busy schedule, we offer evening and Saturday appointments. Now, you have no reason not to see your dentist in Seacliff.
More to Explore