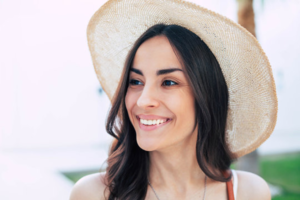 What's on your summer to-do list? Are you planning a trip to the beach for some seaside fun? Or maybe you'd prefer to kick back and relax at home by the swimming pool? There are plenty of ways to enjoy yourself this summer, but no matter what your plans are, you should consider kicking things off with a trip to your dentist for a checkup and cleaning. Here are three reasons you should stop by your dentist's office at the start of your summer.
#1. There's No Shortage of Time During Summer
Many of us often enjoy a little extra downtime during the summer, whether it's a break from school, time off from work, or simply a free afternoon with no responsibilities. If you opt to schedule your dental visit during the early summer months, you're guaranteed that there's a large and flexible window to fit in any necessary or lengthy treatments. You shouldn't have many problems finding a timeslot that works for you and your family's schedule. Plus, since summertime occurs right in the middle of the calendar year, it's the ideal time to attend your first biannual visit if you haven't already—remember, most dental insurance plans cover these visits!
#2. These Visits Help to Prevent Dental Emergencies
Your summertime fun can come to a screeching halt whenever you experience any type of emergency, especially ones that affect your smile! But did you know that even though it's not entirely possible to prevent dental emergencies, a healthy mouth is still far less likely to encounter problems? This means that by visiting your dentist before summer for a checkup and cleaning, you're providing a level of protection for your smile that'll last all season long.
#3. It Ensures Your Smile Looks Great All Summer Long
There are plenty of photo opportunities during the summer, and you should want your smile to look great for all of them! By visiting your dentist before kicking off your festivities and plans, you can ensure that your smile looks incredible. And if recently it's felt as if your smile's appearance is lacking, you can inquire about cosmetic dentistry to get your teeth back to looking spectacular.
About the Practice
The team at Pacific View Dental Group is honored to serve patients and families in the Huntington Beach, CA area. The practice is led by Dr. Alexandria N. Arditti, who received her DDS from the Herman Ostrow School of Dentistry at USC. If you have any questions about the article or you're due back for your next dental checkup, don't hesitate to contact the practice today for further information or assistance! Telephone: (714) 592-4294.