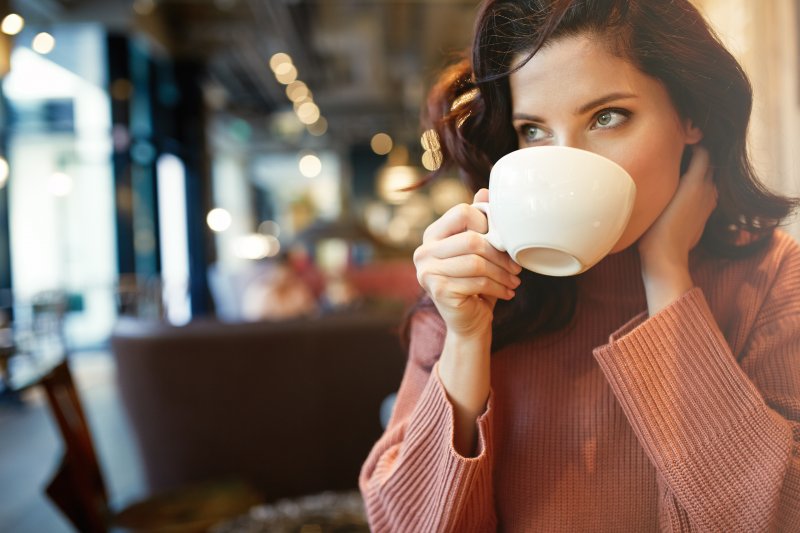 Veneers have been brightening movie stars' smiles for nearly a century, and if you've ever seen a set of them, you know why they're the industry standard. However, veneers aren't just for celebrities; anyone can enjoy the benefits they have to offer.
If you've been looking into veneers, you may wonder if they'll make your teeth sensitive. Here's a guide that should be able to answer that question for you.
Will Veneers Make My Teeth Sensitive?
To attach your veneers, your dentist will have to remove a microscopic sliver of your enamel so that your veneers can bond properly. In doing so, they'll remove a little bit of protection the interior of your tooth would normally have.
Leaving your tooth completely uncovered would probably be pretty uncomfortable, which is why your dentist will probably recommend that you wear temporary veneers while you wait for your permanent set to come in.
Even after you get your final veneers placed, there's likely going to be a little bit of sensitivity for anywhere from a few days to a few weeks after your treatment. After that period, you should probably be fine. If you find that you're still sensitive after that amount of time, you should tell your dentist. There may be a problem with your veneers.
Should You Get Veneers?
As was mentioned earlier, veneers aren't just for celebrities, and they aren't even necessarily just for cosmetic purposes. Of course, veneers can give you a whiter, straighter, more symmetrical smile. For many people, that's enough to convince them to give them a shot.
However, if you already have sensitive teeth, veneers can also help you with that. By covering your teeth with a thin layer of porcelain, they can protect them from irritation. The same goes for minor cracks and fractures in your teeth—these are ordinarily uncomfortable, but veneers can shield them from the outside air.
If you have sensitivity after getting your veneers don't worry—not only is that normal, but you shouldn't have to deal with it for long. And if you're considering getting veneers soon, you won't have to be all that concerned about sensitivity. That means you don't have to let a fear of discomfort put you off from chasing the smile of your dreams!
About the Author
Dr. Alexandria Arditti is a dentist who loves nothing more than working with her patients one-on-one to help them improve their oral health. She goes out of her way to work with her patients to create treatment plans suited perfectly to them. Dr. Arditti is a graduate of the Herman Ostrow School of Dentistry at USC.
If you have any questions about veneers, she can be reached at her website or by phone at (714) 592-4294.