Partials and Dentures – Huntington Beach, CA
Restore a Functional, Beautiful Smile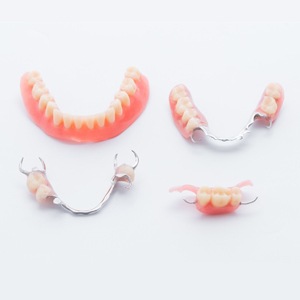 You never expected to lose your teeth, but that is the reality you face. Although new innovations in dentistry make it possible to preserve natural teeth, 120 million Americans are missing at least one tooth while another 35 million do not have any remaining. No matter if you are missing several teeth or all of them, Pacific View Dental Group has the solutions you need. Dr. Alexandria N. Arditti can complete your smile with partials or dentures in Huntington Beach.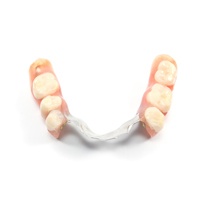 Why Do I Need to Replace My Teeth?
Every tooth serves an important role in your oral health and functions. The more teeth you lose, the more both declines. Over time, any remaining teeth lose support, causing them to drift out of position. Not only does this increase your risk of cavities and gum disease but also additional tooth loss.
You will also have difficulty eating certain foods, which can lead to nutritional deficiencies from an incomplete diet. It is common to have slurred speech as it becomes harder to pronounce certain sounds. You may also notice changes to your appearance because your facial structures lose support. This can cause premature wrinkling and sagging of your skin.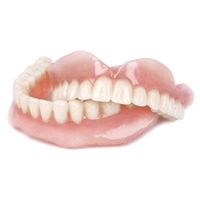 Options to Replace Teeth
You can help protect your oral health from future complications with Dr. Arditti. She has the solutions you need to replace your missing teeth. She performs a comprehensive consultation to assess your oral health to find a treatment that accommodates your needs. Depending on your degree of tooth loss, you can benefit from:
Partials
Partials fill the space of several missing teeth. Dr. Arditti takes an impression of your mouth to design prosthetic teeth that match the color, size, and shape of your natural ones. They are featured in a gum-colored base that has a metal framework. This allows it to clip or clasp onto your remaining teeth to hold it in place.
Dentures
An entire arch can be treated with a full denture. Although they have a bad reputation for looking fake, new advancements now allow them to look and feel more natural. Your gum-colored base is made from a comfortable acrylic material, which is customized to fit your mouth. Your prosthetic teeth are carefully crafted to look real. It is held in place using suction or an adhesive. As an alternative, ask Dr. Arditti about the security of dental implants.
How Much Do Dentures Cost?
There is no set price for dentures or partials because the amount is determined by your individual treatment plan, such as how many teeth you are replacing, the materials used, and if you need any additional procedures. Often, your dental insurance will cover a portion of the cost to keep your new smile affordable.
Rebuild Your Smile Today!
You can overcome the challenges of missing teeth and invest in your quality of life with the help of your dentist in Huntington Beach. Dr. Arditti uses the latest innovations in dentistry to rebuild a functional and aesthetically pleasing smile. Contact our office today to schedule your consultation for dentures.