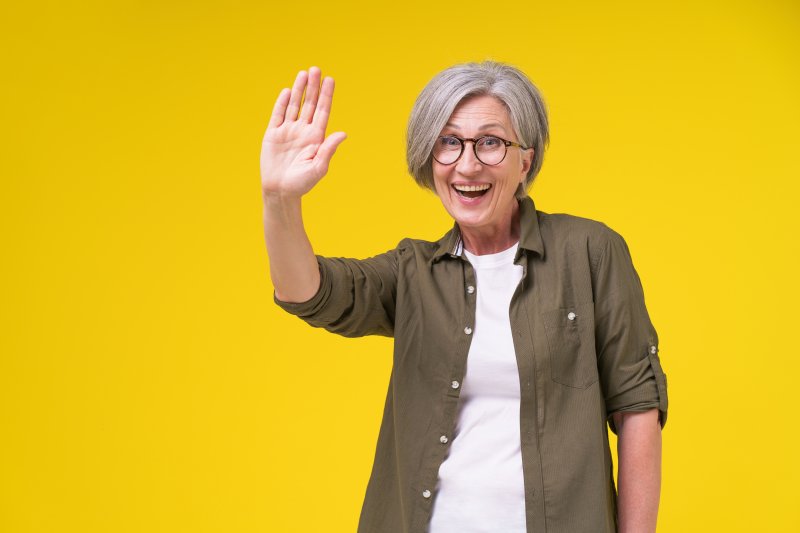 Did you always want to get straighter teeth but never had the chance? Are you beginning to wonder: am I too old for Invisalign? Fortunately, even if you didn't undergo orthodontic treatment when you were younger, you're never too old to start your clear aligner process. Depending on your situation, you might be able to show off your straightened smile in as little as 12 to 18 months! Keep reading to learn why you can still consider Invisalign for improving your pearly whites and the benefits you can expect to enjoy.
Are You Too Old for Invisalign?
Children and teenagers are simply the main populations seen with braces and clear aligners, but that doesn't mean your age will keep you from undergoing orthodontic treatment. Although it may take slightly more time for your teeth to move into an ideal position, it isn't impossible. By following your dentist's detailed treatment plan, your aligners will be custom-designed to place the proper amount of pressure to straighten your smile. As long as you adhere to their instructions and maintain your Invisalign trays, you can ensure that you achieve your desired results in no time!
How Long Will Your Treatment Take?
For the average patient, Invisalign can typically take 12 to 18 months to finish. This timeframe can vary from person to person depending on various factors, including the number of aligners you'll require and the complexity of your misalignment concerns. Those who've previously worn braces or only need a touchup might complete their treatment in about six months. If you have more severe bite issues (overbite, underbite, crossbite, etc.) or crowding, then you might expect a lengthier process.
The Advantages of Invisalign for Adults
Here are several important benefits you'll be able to enjoy by undergoing Invisalign treatment:
Increased confidence: Not only will you have a perfectly straight smile, but you'll also feel much more comfortable showing off your teeth. This can boost your self-esteem, enhancing your quality of life and positively affecting your social and professional opportunities.
Decreased risk of jawbone and tooth loss: Once you achieve more ideal spacing in your smile, you can reduce your chances of losing bone density in your jaw, which can result in discomfort and tooth loss.
Enhanced overall health: Straight teeth are much easier to clean and maintain. This means you'll be more effective at avoiding cavities, gum disease, and other more serious issues, like heart disease and diabetes.
You don't have to be a teenager to undergo Invisalign for straighter pearly whites. Speak with your dentist if you're interested, and they'll be more than happy to assess your situation and determine how best to help you achieve your dream smile!
About the Author
Dr. Alexandria N. Arditti earned her dental doctorate from the Herman Ostrow School of Dentistry at the University of Southern California. She also regularly seeks continuing education to expand her expertise and techniques. She provides a wide range of comprehensive and high-quality services, including Invisalign. If you'd like to set up a consultation, visit her website or call her at 714-592-4294.