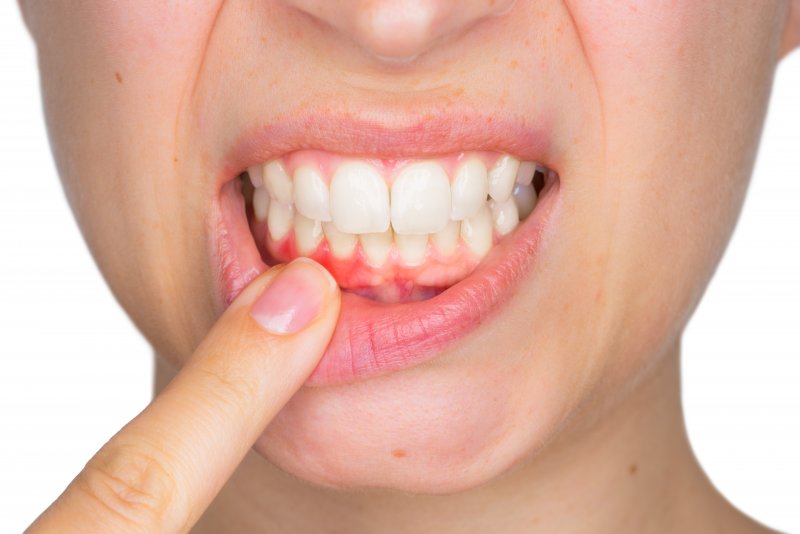 Do you feel confident when you show off your smile? The good news is that there are all sorts of cosmetic treatments out there to enhance the natural beauty that your pearly whites have to offer. However, if you have gum disease, you will need to have gum disease therapy before you can move forward in your cosmetic work. Read on to learn more from your cosmetic dentist about the signs of gum disease and why it's so important that you have healthy gums before addressing aesthetics.
Why Do I Need Gum Disease Therapy Before Cosmetic Work?
Gum disease needs to be completely eliminated before you're able to have elective dental work completed. This is because some procedures, like the placement of veneers, can make it more difficult to detect certain issues in the mouth, including tooth decay and gum disease. This could cause them to progress, and you may require additional treatment later on. Once the infection of the gums is eradicated, you can move forward in the process of planning your cosmetic treatments.
What Are the Symptoms of Gum Disease?
Gum disease is the inflammation and infection of the gum tissue and bones that surround and support the teeth. When left untreated, it can progress and cause you to experience a variety of oral health problems including:
Swollen, red gums
Painful chewing
Tooth sensitivity
Halitosis (bad breath)
Bleeding or tender gums
Gum recession
Loose teeth
Tooth loss
How Does Gum Disease Therapy Work?
If your cosmetic dentist determines that gum disease therapy is right for you, it could entail the following:
Scaling and Root Planning: This is a deep cleaning of the gum tissue and is usually performed for those who are already showing symptoms of gum disease. First, special instruments are used to eliminate buildups of plaque and tartar from above and below the gumline. Next, the roots of the teeth will be gradually smoothed in order to eliminate rough areas and noticeable crevices that may attract dangerous toxins.
Antibiotic Therapy: In addition to scaling and root planing, antibiotic therapy is often recommended. This uses antibiotics or prescription mouth rinses in order to control the remaining bacteria in the mouth.
If you are considering cosmetic treatment but are struggling with gum disease, talk to your cosmetic dentist. By undergoing the treatment that you need to restore your oral health, you will be able to work towards a smile that makes you feel confident!
About the Author
After completing a BS degree in health promotion and disease prevention studies and a BA degree in medicine and biological sciences at the University of Southern California (USC), Dr. Alexandria N. Arditti earned her Doctor of Dental Surgery degree from the prestigious Herman Ostrow School of Dentistry at (USC). To learn more about gum disease therapy or to schedule an appointment at her office in Huntington Beach, visit her website or call (714) 592-4294.