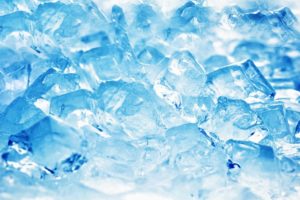 Don't get a Mogwai wet or you'll make Gremlins. Don't drive more than three miles per hour over the speed limit or you'll get a ticket. Don't disparage In-N-Out Burger in California or you'll catch heat. And don't chew on ice or you are liable to damage your tooth enamel.
Wait, what?! The first three seem spoken by Captain Obvious, but maybe you've never heard about the dangers of chewing on ice.
It's a common habit, especially in the summer. But it's a threat to your oral health like other hard foods. Keep reading to learn why it's a problem and discover safer alternatives you can try.
How Can Chewing on Ice Be Harmful for Your Teeth?
Chewing on ice has the potential to cause cracked or chipped teeth. It can damage your enamel, which causes increased sensitivity to hot and cold, plus it leaves you more prone to tooth decay and cavities.
If you have dental work like fillings, crowns, or veneers, chewing ice can potentially damage it. From a nutrition standpoint, this obviously isn't a problematic snack. But when you are chewing on hard objects, there's risk.
How Can You Try to Quit Chewing on Ice?
If you love chewing on ice, it's a matter of finding the alternatives that work best for you:
Let the ice melt. If you have the discipline not to chew it, letting the ice just melt in your mouth is much safer.
Switch to soft ice. Try replacing your regular cubes with different types of ice, such as shaved ice or nugget ice.
Avoid temptation. When you order a beverage, pass on the ice.
Consider an underlying cause. If you think quitting is out of your control, tell your dentist. Chewing on ice could be related to an iron deficiency.
Seek the crunch elsewhere. If it's the crunching sensation that you crave with ice, pivot to carrot sticks, cucumber slices, apple wedges, or anything crispy and see if that does the trick.
Chewing on ice is a common habit that can be challenging to kick, but it's not worth the potential damage you can do to your teeth. Seek out alternatives and if you simply can't stop, be sure to let your dentist in Huntington Beach know.
About the Author
Dr. Alexandria Arditti loves working with her patients to improve their oral health and self-confidence. She earned her doctor of dental surgery from the prestigious Herman Ostrow School of Dentistry at the University of Southern California. Dr. Arditti offers a wide spectrum of dental services and her experience as a yoga instructor comes in handy to help patients who get anxious during office visits. If you have been munching away on ice for years now, it would be wise to schedule an exam to make sure no damage has been done to your teeth. Visit her website or call (714) 592-4294.