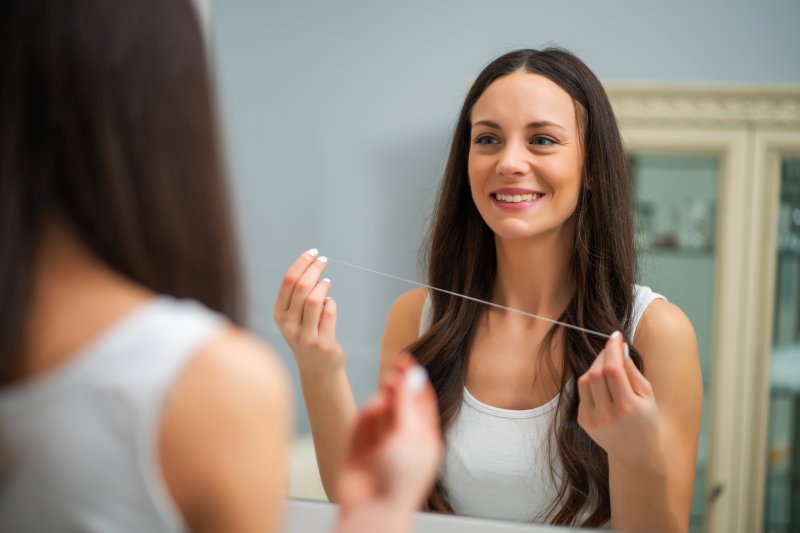 When you have multiple smile imperfections that you'd like to fix all at the same time, porcelain veneers are a great option worth considering. They are not only incredibly lifelike, but durable and capable of lasting for many years. However, like all dental restorations, it's typical for them to require replacement eventually, especially depending on your lifestyle. If your smile doesn't look quite as bright or brilliant as you recall it being, consider these telltale signs that it's time to consider replacing veneers!
Common Signs Your Veneers Need Replacement
While veneers can last a very long time when they are properly taken care of, life happens. Therefore, if you notice any of the following with your smile, it may be time to give the dentist you received them from a call to discuss your options. Veneers may need to be replaced if:
They have become severely stained (either from diet or tobacco), chipped, cracked, or worn down as a result of teeth grinding and clenching – Veneers are durable, but they aren't more durable than enamel. Chronic habits like these will reduce their lifespan.
The tooth underneath the veneer has become decayed – When the tooth underneath the veneer becomes compromised, the veneer attached to it can come off prematurely.
You have poor oral hygiene – When you don't brush or floss enough, the gums can get infected and create a gap between your veneers and your natural teeth. This can cause the veneers to come off.
You didn't receive the right-sized veneers – If you received your veneers from a previous dentist that were never shaped properly to begin with, they can come off too early.
Application was not properly performed – Veneers can also come off sooner if not enough filling material wasn't applied beforehand. If your veneers feel loose, especially after having them for a short period of time, they may need replacement.
What Happens When Veneers are Replaced?
When you arrive at the dental office for veneer replacement, the dentist will start by filing away as much of the previous bonding agent that was used to hold the veneer, then pop the old veneer off so that an impression can be created. This mold is then used to create your new veneers, all of which are color-matched to blend in with your existing teeth. Once the veneers are made, you'll come back for a second appointment to have them bonded.
How to Make Your Veneers Last
In order to make your veneers last as long as possible, it's important that you:
Avoid tobacco products
Never use your teeth as a tool
Reduce consumption of foods that stain teeth (or at the very least brush soon after consuming them)
Complete regular checkups and cleanings every six months
Floss daily and brush twice a day with a soft-bristled toothbrush
Wear a mouthguard when playing sports or if you grind your teeth
Don't settle for an imperfect smile, even if you have veneers already. Get in touch with a dentist today and bring your smile back to its full luster!
About the Author
Dr. Alexandria Arditti has not only provided restorations to hundreds of patients over her career, but she believes deeply in the practice of biomimetic dentistry. This perspective essentially means that she always seeks to mimic the properties of teeth as closely as possible when creating restorations, including their structure and composition. Whether you need a new set of veneers, a dental crown, or another restoration, you can expect them to be long-lasting, natural-looking, and mimicking your original teeth as closely as possible. To schedule an appointment, you can contact her through her website.