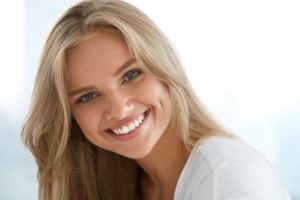 For generations, most people viewed their dentist solely as the person who could help them enjoy healthy teeth and gums. Today, though, that has changed. Many individuals are asking their cosmetic dentist in Huntington Beach, not only to keep their smile functional and pain-free, but also to make it as beautiful as possible. In fact, according to expert projections, the U.S. cosmetic dentistry will be valued at more than $40 billion by 2026 (compared to $23 billion in 2018)! Why is this aspect of dental care growing so quickly? Let's talk about five possible reasons behind the booming popularity of cosmetic dentistry.
The Practical Benefits of a Beautiful Smile
There is a large body of research that highlights the practical advantages of an attractive smile. For example, it has been found that straight, white teeth are associated with wealth and youthfulness. A great smile can make you seem more approachable, and it can foster positive feelings in the people around you. Many people find that having attractive teeth makes them feel more confident in their day-to-day life.
Cosmetic Dentistry Is More Accessible
In the past, cosmetic dental services were regarded as something meant only for the wealthy and famous. Today, however, there are numerous aesthetic procedures that are financially accessible for individuals in the middle class. And since many middle-class families have more disposable income than they used to, they are freer to put their money into services that make them look and feel great.
People Are Keeping Their Teeth Longer
Advances in dentistry have made it possible for people to keep their natural teeth for a lifetime. The only downside is that as people grow older, they may find that the appearance of their teeth suffers. For example, the enamel might become quite yellow. Many older individuals also have outdated metal restorations. Dentists are able to help seniors deal with such issues enjoy a more youthful smile.
Attractive Teeth Are Timeless
Trends in makeup, clothing, and jewelry come and go quite quickly. Conversely, beautiful teeth are timeless. Image-conscious individuals who invest in cosmetic dentistry get to enjoy the benefits of an accessory that will never go out of style.
People Want the Best Results
You might have come across advertisements or YouTube videos that highlight "DIY" methods of whitening or straightening teeth. At best, these methods produce mediocre results. At worst, they can end up damaging the teeth (this is especially true of "at home" braces). Savvy individuals are choosing to forgo DIY cosmetic dentistry in favor of the safe, professional treatment provided by a skilled dentist.
After considering the above information, it is easy to understand why cosmetic dentistry is so popular! IF you are thinking about transforming the appearance of your teeth, your local dental team would be happy to help.
Meet the Dentist
Dr. Alexandria Arditti, a graduate of the prestigious Herman Ostrow School of Dentistry at USC, is the leader of our team at Pacific View Dental Group. She offers numerous cosmetic services, including veneers, teeth whitening, Invisalign, and more. If you would like to talk to her about how you can achieve your ideal smile, contact our office at 714-592-4294.