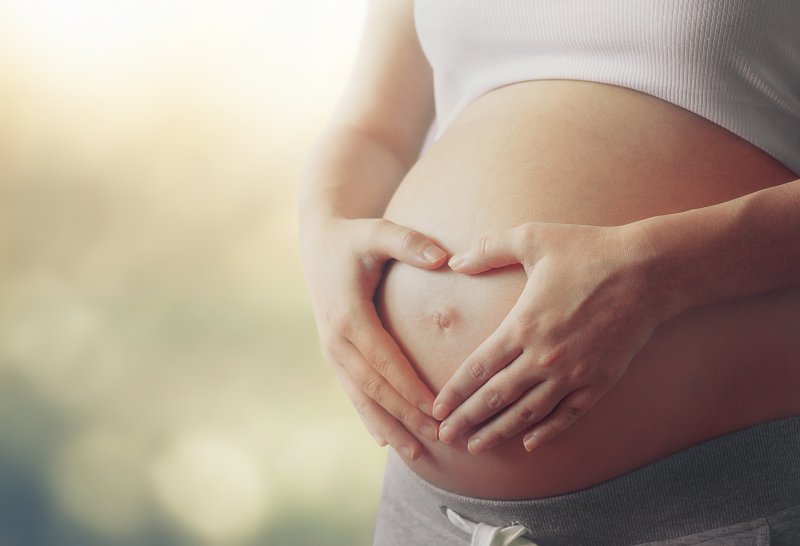 It's no secret that being pregnant is a difficult process. Many women have to deal with morning sickness and are unable to move as freely as they'd like throughout the day. However, most women don't consider the negative implications to their oral health during pregnancy. According to a dentist in Huntington Beach, these are the most common issues you'll need to keep an eye out for as you prepare for your big day.
Pregnancy Gingivitis
When you become pregnant, your body undergoes large hormonal fluctuations. For example, you may experience a condition known as "pregnancy gingivitis," which is characterized by inflammation of the gums. If you start to notice swelling, tenderness, or bleeding in your gum tissue when brushing or flossing, it means you are experiencing the early stage of gum disease. As a result, it's not uncommon for dentists to recommend more frequent dental cleanings to stay proactive against this condition. The good news is you are fully able to complete routine dental visits despite being pregnant.
Increased Risk of Tooth Decay
Simply put, pregnant women are generally at higher risk of developing cavities. Why? For one, cravings can dramatically influence your diet. If you're eating more carbohydrates (starches) or sweet treats (sugars), cavity-causing bacteria will be more likely to feed off of these substances and produce acid, which in turn can cause enamel to erode and lead to cavities.
Additionally, if you experience morning sickness, your teeth will be regularly exposed to stomach acid, which can easily wear away at your enamel.
Pregnancy Tumors
While it is less common, some women may notice the development of tissue overgrowth on their gums. These are known as "pregnancy tumors" and often happen during the second trimester. Keep in mind that these growths are not considered to be cancerous. Instead, it's just swelling that happens between teeth and can be related to excess plaque. Once the baby is born, they usually disappear on their own. If you have concerns about them, speak with a dentist to have them removed.
Why You Should Complete a Prenatal Dental Checkup
According to the American Dental Association, pregnant women should continue their routine brushing and flossing at home as well as keep up with regular checkups and cleanings with their dentist. Once you learn that you are pregnant, you'll want to set up a dental health checkup, then a second prenatal dental health checkup that occurs six months later. This ensures that you're doing everything possible to stay healthy and keep the baby healthy as well.
As a future mother, it's important to recognize that your oral heath today and affect your baby's health later. Mothers who want to reduce the risk of pregnancy complications should take all the necessary steps to protect the health of their gums and teeth.
About the Author
Dr. Alexandria N. Arditti loves helping patients achieve truly positive oral health that lasts a lifetime, especially those who are expecting a child. To her, oral health is just as important as overall health, and this is clear during both routine checkups and cleanings and more complex treatments that work to restore and protect teeth for many years to come. If you are expecting, make sure to schedule an appointment at her office by contacting her through her website.