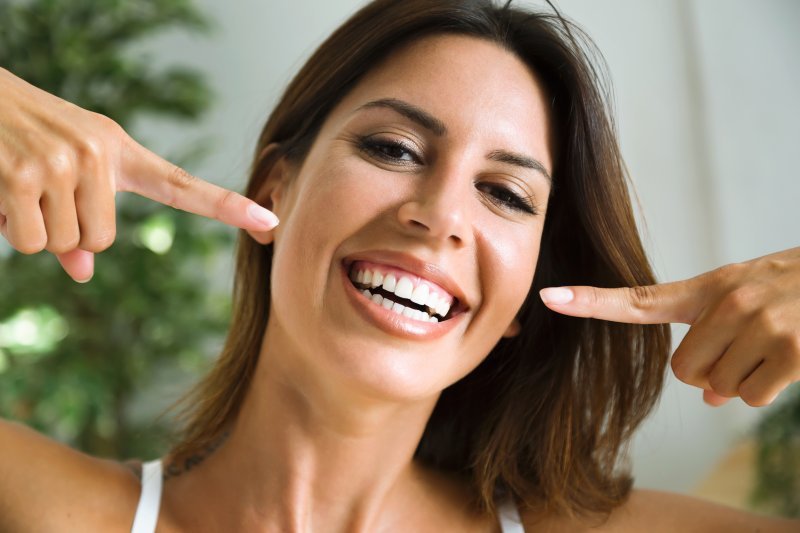 Are you looking to fix your crooked teeth? You've come to the right place, but the decision may not be as simple as you think. Both Invisalign and porcelain veneers can make a world of a difference when it comes to correcting misalignment, but which one should you choose? Is one better than the other? Continue reading to learn more about Invisalign clear aligners and porcelain veneers in Huntington Beach, CA.
How Does Invisalign Work?
Invisalign clear aligners are becoming a more and more popular choice when it comes to fixing alignment issues. In fact, over 5 million people have already used this treatment to improve their smile's appearance as well as their bite. Invisalign uses clear trays to help gently push the teeth into their new aligned places. The trays are custom-made to fit your teeth and are switched out with new ones approximately every two weeks.
What Are the Benefits of Invisalign?
Invisalign in Huntington Beach offers numerous benefits to patients. Here are just a few of them:
Fixes Many Alignment Issues: This treatment can correct a range of alignment and bite issues including overbites, underbites, gaps, overcrowding, and open bites.
Nearly Invisible: Something that tends to deter adults from getting braces is the fact that they will have to sport metal wires and brackets in their mouth for a while. Not with Invisalign. The treatment is practically invisible. It's unlikely anyone will even notice that you're wearing them.
Removable: Even though they need to be worn most of the day, the clear trays are removable. This makes it easier for patients to clean their teeth and eliminates the need for dietary restrictions.
Comfortable: Clear aligners are made from a smooth plastic material that doesn't poke or chafe.
How Do Porcelain Veneers Work?
Veneers are thin sheets of porcelain that adhere to the front of the teeth and cover up a variety of imperfections. They also can help to close spaces and gaps between the teeth as well as hiding cracks, chips, and discoloration.
What Are the Benefits of Porcelain Veneers?
Patients who decide to get veneers in Huntington Beach experience all sorts of benefits. Here are some of them:
Solve Multiple Issues: Veneers can cover up many different issues including discoloration, cracks chips, misshapen teeth, and minor misalignment.
Long-Lasting: If you maintain proper oral hygiene, you can expect your veneers to last for a long time before needing to have them touched up. On average, they tend to last up to 15 years.
Protect Your Teeth: If you have enamel erosion, porcelain veneers can help to restore your eroded teeth and prevent against future erosion.
Veneers vs. Invisalign: Which Should You Choose?
Both options are effective at fixing crooked teeth, but what you choose should depend on your overall smile goals. If you only have minor misalignment and are simply hoping to improve the appearance of your smile, veneers are likely the way to go! If your smile has more complex bite issues that you would like to have corrected, ask your cosmetic dentist in Huntington Beach about Invisalign clear aligners.
By doing your research and discussing your options with your dentist, you will be able to find a solution that is best suited for your smile, whether you choose Invisalign or veneers. Either way, you are bound to love the results!
About the Author
Dr. Alexandria N. Arditti provides many different services, including Invisalign and porcelain veneers, at her practice in Huntington Beach, CA. She earned her Doctor of Dental Surgery from the prestigious Hermon Ostrow School of Dentistry at USC. For more information on the treatments or to schedule a consultation, visit her website or call (714) 592-4294.