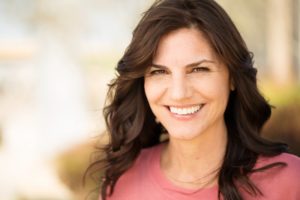 Are you missing teeth? If so, you may be researching various options for tooth replacement. While any replacement is better than none at all, dental implants can offer you benefits that you can't get with other solutions. That's because it's the only treatment that restores your entire tooth from the roots up, giving you a smile that looks, feels, and functions like your natural one. Read on to learn more about the ways that dental implants in Huntington Beach can completely change your life.
Add Variety to Your Diet
Have your eating habits changed due to your missing teeth? Do you avoid certain hard or sticky foods because of your dentures? With dental implants, you can go back to eating all of your favorites like steak, popcorn, and more! Dental implants are firmly rooted in the jawbone for a strong and secure smile, allowing you to never worry about biting into something delicious.
Speak & Smile with Ease
Unlike dentures that can slip and slide, dental implants are fused to the jawbone, so they're not going anywhere. The titanium that is used for dental implants is biocompatible, allowing them to become a permanent part of the jaw. This process is called osseointegration, and it makes smiling and speaking just as easy as it was when you had all your natural teeth.
Feel Confident to Grin
If you have missing teeth, you may be all too familiar with feeling self-conscious or embarrassed in public. Whether it's hiding your smile in photos, or not even smiling at all, not flashing your grin enough can lead to serious consequences like lower self-esteem. Studies show that smiling is linked with a happy mental state as well as how others perceive you. Thankfully, dental implants can provide you with the ultimate confidence boost, giving you the ability to smile with beauty in any social or professional setting.
Enjoy a Health Upgrade
One of the more significant benefits of dental implants is that they preserve your jawbone after tooth loss. When you lose teeth, your jaw lacks some of the stimulation it once received, leading to bone deterioration. This can often cause additional tooth loss and a more sunken facial appearance. However, dental implants stimulate the jawbone to keep it healthy and strong. Additionally, dental implants usually help preserve your remaining natural dental structure because they don't rely on other teeth for support, avoiding the alteration of the rest of your smile.
Longevity
Lastly, you can enjoy your dental implants for an entire lifetime if you care for your smile properly. The titanium material is built to last, but it's vital that you maintain good dental hygiene by brushing, flossing, and visiting your dentist in Huntington Beach regularly.
Are you ready to completely change your life with dental implants? It's as easy as contacting your dentist to get started!
Meet the Dentist
A graduate of the prestigious Herman Ostrow School of Dentistry at USC, Dr. Alexandria N. Arditti uses her extensive training and experience to provide quality treatments like dental implants. If you have any questions, she can be contacted through her website or by phone at (714) 592-4294