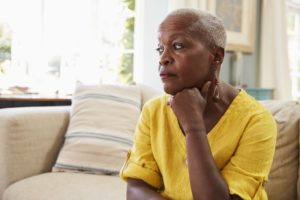 After investing in replacing your missing teeth, there's nothing more discouraging than failed dental implants in Huntington Beach. Although this happens very rarely, it's better to be prepared and act quickly to save your new teeth than be swept up in the panic of the moment you first realize your implants are loose. Read on to learn how to spot the signs of implant failure early and what your dentist can do to help.
Causes of Implant Failure
Dental implants have an incredibly high success rate of 95 percent. However, depending on multiple health and risk factors, a very small percentage of patients experience implant failure. This is when the titanium posts inserted into your jawbone don't properly fuse with your body, causing them to not be as secure or strong as they should be. This can be due to problems such as:
An infection that has developed during or after your surgery. Some risk factors for this issue include having an autoimmune disease, smoking, and poor dental hygiene.
Insufficient jawbone density can prevent the implant from properly fusing with the bone.
An allergic reaction to the titanium implant.
Failure to follow your dentist's post-surgery instructions.
The best way to prevent dental implant failure is to discuss bad oral habits, dental hygiene, and medical issues that run in your family with your dentist in Huntington Beach. This will allow them to prepare for the surgery considering all of the risk factors, reducing the risk that your implants will fail down the road.
Signs of Implant Failure
There are several signs of implant failure, and depending on the cause, it can happen directly after you get your implants placed, or years down the road. Some signs that you're experiencing a complication include:
Difficulty chewing.
Gum inflammation.
Receding gums.
Swollen gums.
Loose implants or restorations.
Severe pain and discomfort.
At the earliest sight of any of these symptoms, immediately contact your dentist so they can perform a dental implant restoration in Huntington Beach, so you can save and enjoy your newly restored smile.
Visiting Your Dentist to Solve the Problem
After you schedule your appointment with your implant dentist, they'll begin conducting tests and examinations to find out what is causing your implants to be loose. They'll take images of your jawbone to determine whether there's enough support for the implants to fuse, and examine your gums for signs of infection. After diagnosing the issue, they'll either clean the area and tighten parts of the implant or remove the implant altogether to prevent any additional damage to your mouth.
By knowing what the signs and common causes of dental implant failure are, you'll be able to spot the problem sooner rather than later. This will allow your implant dentist to intervene and save your newly restored smile before it's too late. That way, you can enjoy your pearly whites for a lifetime.
About the Author
Dr. Alexandria Arditti strives to provide each of her patients with the highest quality of dental care. That includes restoring dental implants in Huntington Beach. She understands the struggle that comes with tooth loss, which is why she often recommends this modern and safe restorative procedure to her patients. She uses the latest technology and techniques to optimize her patients' oral health and improve their overall quality of life. For questions or to schedule an appointment for dental implant restoration, visit Pacific View Dental Group's website or call 714-592-4294.