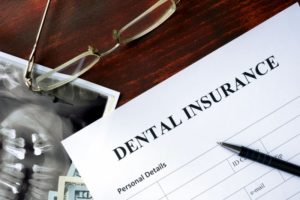 If you have dental insurance, then you receive benefits in the form of coverage for various dental work. Each year, billions of dollars in benefits are wasted because they are unused. These benefits don't roll over after December 31st, so if you haven't used them before then, they will be gone forever. Keep reading to learn why it's important to use your benefits before the end of the year with your dentist in Huntington Beach.
What's Your Yearly Maximum?
Your yearly maximum is the most money your insurance plan is willing to pay for your dentistry in one year. This amount of money doesn't rollover into the next year, which is why it's important that you use it up before New Year's. The average maximum is around $1,000 per year, but it can vary from plan to plan.
The key is to try to plan out your year of dental treatment, so you can reach your maximum before January 1st comes around. If you know that you'll have benefits leftover after regular dental checkups and cleanings, talk to your cosmetic dentist in Huntington Beach about some services that can enhance your smile.
What's a Deductible?
Your deductible is the amount of money that you have to pay out of pocket before your insurance will step in and cover cost. This fee can vary, but the average is around $50 per year. It's also important to note that if you see an out-of-network dentist, your deductible may be higher.
Do You Pay Premiums?
If you're paying premiums, you should definitely be cashing in on your dental benefits. This money taken out of each paycheck is being wasted if you aren't seeing the dentist. Even if you don't have any dental issues, visit your dentist twice a year for preventive visits. These are typically covered 100% by most insurance plans. These visits prevent and detect early signs of oral health issues like gum disease, cavities, and much more.
Do You Have Dental Problems?
If you aren't seeing your dentist regularly, you could be putting yourself at risk for more expensive treatments down the road. Not to mention these procedures are typically more invasive and require multiple visits. Thankfully, you can cash in on your dental benefits to avoid having to see an emergency dentist in Huntington Beach.
Now that you know why it's important to use your dental insurance benefits before the end of the year, are you ready to start saving? Set up an appointment with your local dentist before your benefits run out!
Meet the Dentist
A graduate of the prestigious Herman Ostrow School of Dentistry at USC, Dr. Alexandria N. Arditti brings expert dental services to each of her patients. Her team will even help you maximize your insurance to get high-quality dentistry at an affordable price. She currently practices at Pacific View Dental Group, and she can be contacted through her website or by phone at (714) 592-4294 for any questions.