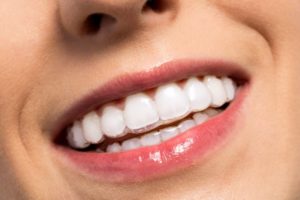 Does the first impression you make on people matter to you? If so, then your smile flaws could be working against you. A recent study found that one-third of the people you meet will notice the condition of your teeth before anything else. Thus, crowded, misaligned, gapped and crooked teeth leave you feeling less confident. Thankfully, there is a way to correct these issues without enduring metal braces. As you read on, you'll learn why Invisalign in Huntington Beach is the better option.
What are Invisalign Clear Braces?
Invisalign clear braces are plastic, custom-made trays that come in a series, each set designed to accommodate the position of your teeth at the respective stage of the treatment process. The procedure includes the following steps:
3-D Imaging – Your dentist in Huntington Beach will take a series of 3-D images using advanced technology that will allow her to map out the entire treatment process.
Bite Impressions – Additionally, bite impressions will be taken, and along with the other data, they will be sent to a trusted lab that will fabricate the entire treatment set of clear trays.
Retrieval – When your Invisalign clear braces are ready, you'll be invited back to the dentist to retrieve them and will be given instructions to wear each set for two weeks and discard them for the next set in the series.
The Advantages of Invisalign
Along with being clear in design and providing a more discreet treatment process, there are several advantages to taking the Invisalign route, which include:
Better Oral Hygiene – A big perk of wearing clear braces is that you'll be able to remove them to perform oral hygiene. That means you can brush and floss like you normally would.
Metal-Free Treatment – Many people are reluctant to correct their bite issues because they don't want to wear traditional braces. With Invisalign, there aren't any metal brackets or wires to contend with.
Shorter Treatment Process – Another major advantage of clear braces is that they typically deliver results much faster than metal braces. Whereas the latter will usually require at least 24 months for treatment, patients can have a beautiful new smile in as little as eight to 18 months with Invisalign.
Freedom to Eat What You Want – Finally, since you can remove your clear braces, you can enjoy your favorite foods without restrictions. Keep in mind, though, that your trays must be worn at least 22 hours a day. So after a meal, be sure to clean your teeth and then re-insert your clear braces.
How to Get Started
If you're interested learning more about the Invisalign process, reach out to your cosmetic dentist in Huntington Beach to schedule a consultation. The professional will walk you through the process so you can get on the road to smile perfection.
About the Author
Dr. Alexandria N. Arditti earned her dental degree from the Herman Ostrow School of Dentistry at the University of Southern California. She has based her career on the ethos that the patient's needs always come first. Dr. Arditti takes pride in helping each patient enjoy a beautiful smile at Pacific View Dental Group and can be reached for more information through her website.