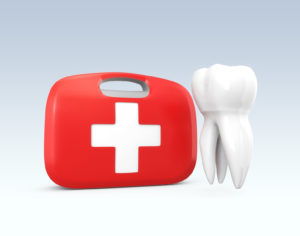 When you are facing a dental emergency, this is not the time to start searching on Google for "emergency dentist in Huntington Beach." You need to have the name and phone number of a trustworthy dentist already in your contact list. So, while Google is certainly a good place to start when you're looking for a dentist in your area, there are other considerations. Read on to learn how to find the dentist that will serve you best when you need basic or urgent care.
Network to Find an Emergency Dentist
Word of mouth is one of the best ways to find a dentist. Talk to neighbors, friends and co-workers. Your family physician or local pharmacist may also be able to make a recommendation. After you've narrowed down your choices, check out the dentists' websites or their Google pages for testimonials and reviews. Then, you can give your top choices a call or visit the office.
What to Ask before Selecting a Dentist in Huntington Beach
Here are some questions the American Dental Association recommends asking when you are choosing a dentist:
What are the office hours?
Is the office near your home or work?
Where did the dentist attend dental school and what are his or her credentials?
Does the dentist attend continuing education courses?
Does the dentist accept dental insurance?
How are dental emergencies handled during regular office hours and after hours?
First Steps in a Dental Emergency
Having a dentist you can rely on in an emergency is important, but so is having a plan. After calling an emergency dentist in Huntington Beach, the following should be your priorities.
Stop the bleeding. If your dental emergency causes bleeding, use a clean cloth or a gauze pad to apply firm but gentle pressure. Bleeding should stop or slow down within 10 minutes. If not, then head to the nearest hospital emergency room.
Handle a Knocked Out Tooth with Care. An avulsed or knocked out tooth is the most obvious of all dental emergencies. The dentist may be able to reimplant the tooth if you are seen shortly after an accident. In the meantime:
Touch only the crown of the knocked out tooth
Carefully rinse the tooth in water
Place the tooth back in the socket if possible or keep it in your cheek or under your tongue as you drive to the dentist's office
If neither of these is possible, then transport the tooth in a sealed container filled with milk or a mild saltwater
Be Gentle. If a tooth becomes dislodged, never force the tooth back into position. Instead, gently try to move the tooth. If this doesn't work, then leave the tooth as is and head to your dentist in Huntington Beach.
MEET DR. ARDITTI
Your Huntington Beach and Seacliff dentist, Alexandria N. Ardiditti, DDS, offers patients a wide range of preventive restorative, and cosmetic dentistry services to meet any patient's needs. Most importantly, Dr. Arditti and the Pacific View Dental Group team make sure that every patient is completely comfortable from the moment they arrive in our office. We look forward to helping you with personalized treatment plans to meet every patient's need. If you want to learn more about our dental office environment or schedule an appointment in our Huntington Beach practice, give our team a call today. We'll be happy to answer your questions about our office or schedule an appointment for you to come and see the practice for yourself. We can't wait to meet you.