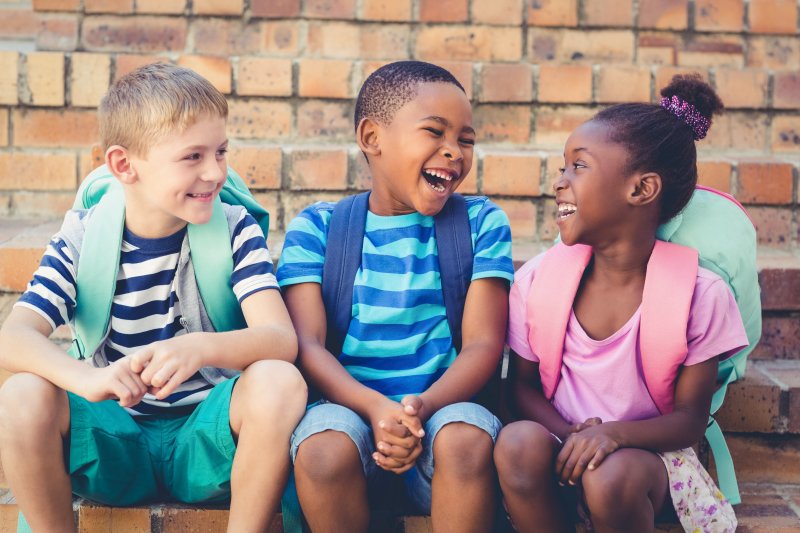 As a parent, you have a lot on your plate, especially as the school season starts up again. While you're helping your children with homework and packing their lunches, there's one aspect that is often overlooked: their oral health.
Surprisingly, the state of your child's teeth and gums can significantly impact their academic success. Continue reading to learn three strategies you can use to keep your child at the top of their class.
Strategy 1: Early Dentist Appointment
According to a study held at the National Library of Medicine, researchers discovered a significant association between a child's oral health and their performance at school.
The best strategy for cutting off these problems before they appear is to schedule an appointment with your dentist. A simple screening performed by a dental professional can catch problems like cavities, gum disease, or misaligned teeth, allowing for timely intervention and treatment.
By addressing these concerns promptly, you can help your child maintain excellent oral health and reduce any discomfort or distractions that might hinder their concentration in school.
Strategy 2: Prepare an Oral Health Routine
While your dentist will be more than happy to see your child once a month, you probably don't have the time or money to make that happen (nor is it necessary.)
The time between appointments, roughly six months apart, is the perfect opportunity to teach them to take care of their own oral health. Show them how to brush their teeth, floss, and rinse.
Lead the charge in this initiative by brushing your own teeth twice a day and inviting them to join you. This offers a bonding experience that also helps them stay cavity-free!
Strategy 3: Talk Nutrition
Unless you're a stay-at-home parent, you probably don't have time to prepare a healthy lunch for your children every day.
While the Healthy, Hunger-Free Kids Act of 2010 required the US Department of Agriculture (USDA) to update federal nutrition standards for school meals, it's still a good idea to talk with them about forming healthy habits early.
Balance and consistency are the keys to good nutrition, and good oral health. While sugary sweets and sodas will increase risk of cavities, they can also make lunch fun and provide an opportunity for them to practice risk-assessment and responsibility.
Nurturing your child's academic success starts with their oral health. By implementing these strategies and emphasizing regular dental check-ups, you empower them to thrive in both their studies and daily life.
About the Author
Dr. Alexandria N. Arditti's goal is to help her patients live happier, healthier lives through exceptional dental care. She earned her Doctor of Dental Surgery degree from the prestigious Herman Ostrow School of Dentistry at USC and has dedicated her time to continuing education and development of holistic dental wellness plans ever since. To schedule an appointment for your child at Pacific View Dental Group, call (714) 592-4294 or visit the website for more information.