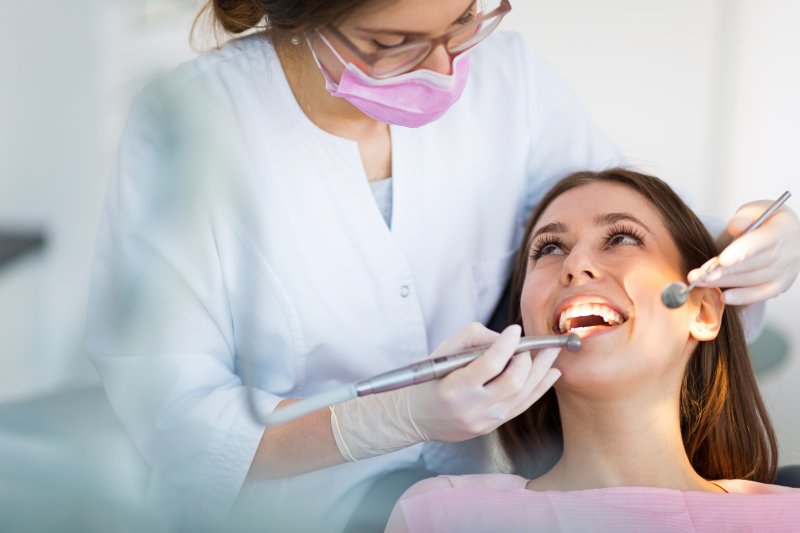 Let's say you're trying to boost your career prospects. Maybe you want a promotion at your current job. On the other hand, perhaps your aim is a new one in a different field. Whatever the case, did you know that dentistry could help you along? It turns out that cosmetic dental treatments can lead to enduring work success. If you're interested, your Huntington Beach dentist is here to tell you more. Read on to learn three career-related benefits of cosmetic dental work.
Better First Impressions
Whatever you do for a living, appearances matter — especially that of your teeth. Depending on the latter, a job interviewer might think you seem professional, conscientious, and organized.
This fact has been backed up by recent research. In a survey by Kelton Global, half of U.S. adults considered a smile the most memorable part of a first impression. However, only 25% of respondents felt the first thing a person said was noteworthy. Good oral hygiene, then, is essential to a successful first meeting with a potential employer.
Greater Self-Confidence
As you may know, confident people can lead and influence better at work. Plus, employers often gravitate toward candidates with confidence. Whether you're giving a presentation or engaged in public speaking, being confident is a crucial part of many jobs today.
Cosmetic dental treatments can give you that confidence. After all, they'll ensure you can smile at ease around your boss and coworkers. As a result, you'll feel more relaxed about the prospect of putting yourself out there and making strong career choices.
Improved Job Performance
Your nicer smile won't just help you talk the talk; it'll also help you walk the walk. Teeth-related confidence can actually improve your job performance.
For one thing, your cheerful outlook will encourage you to work hard. It wouldn't make much sense to strive for something you don't think you can reach, right? Plus, a healthy smile means fewer sick days related to gum disease and the like. Consequently, having strong teeth will give you more workdays to focus on your career goals.
While cosmetic dentistry won't make your career perfect, it'll certainly lead to major improvements. That said, talk to your local dentist about potential treatments that could work for you.
About the Practice
Pacific View Dental Group is based in Huntington Beach, CA. As led by Dr. Alexandria Arditti, the practice strives to give patients truly healthy and beautiful smiles. To that end, it offers preventive, cosmetic, and restorative dentistry, as well as emergency dental treatments. The staff is also qualified to perform Invisalign orthodontic services. For more information or to book an appointment, you can reach them at their website or by phone at (714)-592-4294.