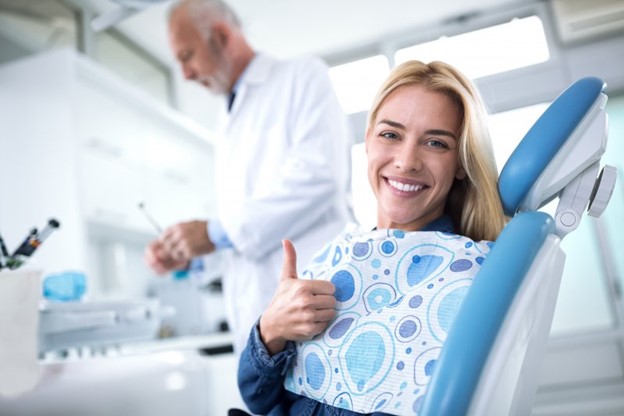 Oral care can be a complicated affair! Sometimes to receive a particular treatment, you must first receive some other form of treatment! This might be the case if you're interested in Invisalign. These clear aligners are an excellent option for those who wish to quickly and conveniently correct crooked teeth without the hassle of traditional braces. However, sometimes a little prep work must be done prior to receiving orthodontic treatment, and in some cases, your dentist might recommend interproximal reduction. But what is this process and why is it sometimes necessary? Keep reading to learn more.
What Is Interproximal Reduction?
Interproximal reduction sounds a little intimidating, but it's just a complicated way of saying that your dentist is going to adjust the width of your teeth. Specifically, it refers to the procedure in which your dentist removes some of your tooth's outer surface, also called enamel. Your dentist will typically use a specially designed dental hand piece to manually smooth your tooth enamel to the desired effect.
The idea here is to reshape your teeth so they're able to fit together better. It also frees up more space for realigning your teeth. This procedure is nothing new—it's been practiced since the 1940's and has only been improved upon since.
Why Is Interproximal Reduction Sometimes Necessary?
The primary purpose of interproximal reduction is to give your teeth enough room to house your future Invisalign aligners. If your mouth is too crowded, your aligners won't be able to gradually correct your teeth! If you've undergone this type of reduction, your teeth are much more likely to stay in their new correct positions after receiving orthodontic treatment.
Is Interproximal Reduction Safe?
As with any other procedure, your dentist will examine your mouth and evaluate your oral health before clearing you for interproximal reduction. They will consider the size and shape of your teeth, their current alignment and trajectory, as well as your facial features.
That said, interproximal reduction is completely safe! Since it leaves most of your tooth enamel intact, your teeth are not more susceptible to sensitivity because of the procedure. Additionally, it doesn't predispose gums to gum disease. Some patients might experience a little sensitivity to hot or cold temperatures, but nothing intense or lasting. Your dentist can also recommend a topical fluoride treatment or fluoride rinse to assist with resisting tooth decay.
Your dentist won't perform interproximal reduction without good reason! You should know that it's beneficial to your smile and oral health; especially if you're considering Invisalign.
About the Author
Dr. Alexandria N. Arditti received her dental doctorate from the Herman Ostrow School of Dentistry at the University of Southern California and now proudly serves patients and families in the Huntington Beach area! Her practice offers a wide range of available services including biomimetic options like interproximal reduction. If you have any questions for Dr. Arditti or would like to schedule a visit, you can contact her through her website or by phone: (714) 592-4294.