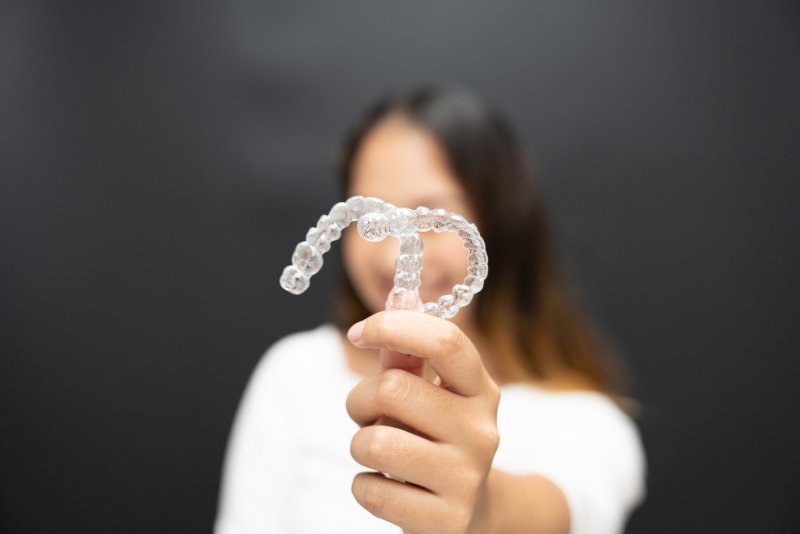 Are you tired of hiding your crooked teeth every time you speak, smile, or laugh? You may have been putting off orthodontic treatment because you want to avoid dealing with metal wires and brackets. Well, those days are far in the past. Now you can discreetly and comfortably get the perfectly aligned grin you've always wanted with clear aligners. If you're on a budget, you might be thinking about getting DIY clear therapy. Read on to learn why you're ultimately better off investing in Invisalign treatment!
Invisalign Is Worth Every Penny
Most patients considering DIY clear aligners are only doing so because they want to cut back on expenses. However, you may end up paying much more than you think in the long run. That's mainly because the upfront cost of DIY clear aligner therapy does not include additional trays or any other intervention. Meanwhile, Invisalign's overall price includes dental visits and all associated monitoring throughout the process. You're ultimately guaranteed a better overall value for the money spent.
You're Guaranteed Dental Supervision
One of the biggest disadvantages of DIY clear aligners is the lack of professional dental supervision. Those companies only conduct remote checkups and rely on patients to send photos of their progress, meaning you'll need to be the one to alert your dentist of any problems or adjustments that are needed. On the other hand, your dental team will be right by your side every step of the way on your Invisalign journey. You'll have regular appointments with your dentist, allowing for an overall smoother treatment process. With their help, you can address issues like cavities, decay, and gum disease right away.
Invisalign Has Dental Organization Approval
While Invisalign is recommended by all major professional dental organizations, DIY clear aligners are not. The American Association of Orthodontists (AA) has issued a consumer warning about all direct-to-consumer orthodontic companies. Additionally, the American Dental Association (ADA) strongly discourages the use of DIY clear aligners because they believe dental care should always be supervised by a trained professional.
Complex Orthodontic Issues Are Not a Problem
Most direct-to-consumer orthodontic companies warn customers that those with extensive dental needs or a history of poor oral health should not use their aligners. That's mainly because the DIY clear aligners are not capable of achieving their desired results. However, Invisalign uses high-quality products and materials that can correct even the most severe dental misalignment cases. That means you can have peace of mind knowing you're getting the best treatment for your smile.
Read the points above if you're struggling to choose between Invisalign and DIY clear aligners. It should be easy to see what the clear winner is! To get started on your journey towards a straighter smile, schedule a consultation with your dentist in Huntington Beach!
About the Practice
At Pacific View Dental Group, we offer exceptional dental care unlike anywhere else. Our team will always go the extra mile to ensure you receive the best treatment possible. If you're unhappy with your misaligned teeth, we offer Invisalign to help you get a smile you can confidently show off. To schedule a consultation, visit our website or call (714) 592-4294.