Invisalign FAQ – Huntington Beach, CA
The Most Common Questions Dentists Get On Invisalign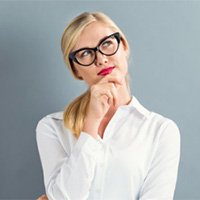 In our Invisalign FAQ, we'll go over why Invisalign is one of the most trusted clear aligner systems ever, details on the treatment experience, how dentists determine your eligibility, and other questions Dr. Alexandria N. Arditti hears. If your question isn't listed, feel free to contact the office directly!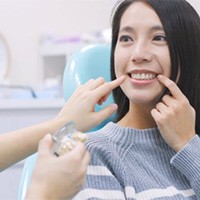 How Do I Know If Treatment is Right for Me?
Thanks to continued innovation and advancements with clear aligner technology, Invisalign has been becoming increasingly accessible to a wider variety of patients. Both teenagers and adults can benefit from a clear aligner system as long as they have good overall oral health and healthy gums. Both simple and complex misalignment and bite issues can be treated using aligners.
A bigger issue is patient compliance. If you struggle to wear the aligners for the minimum of 22 hours a day, then more traditional braces may be better for you. Invisalign Teen includes discreet blue dot indicators that help patients confirm if they're wearing them for long enough.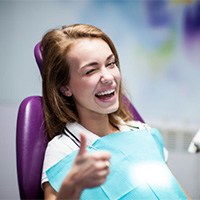 Does Invisalign Actually Work?
Invisalign has helped more than 5 million people transform their smiles with aligners. One million of these people are teens. The system has been around for more than two decades, making it the most experienced and advanced clear aligner system in the world. They also utilize SmartTrack material to help you shift teeth more predictably, ensuring a more successful treatment. Overall, Invisalign has a great track record for helping people straighten their smile and fix uneven bites.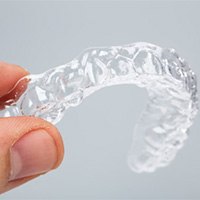 How Do I Care for My Aligners?
The most effective way to keep your aligners clear and smelling fresh is to use Invisalign's cleaning crystals. While these can be bought from Dr. Arditti directly, they can also be found online. After soaking them for at least 15 minutes, use a toothbrush to remove loose food debris and excess plaque. This will keep them smelling fresh and prevent staining.
Keep in mind that richly pigmentated foods can stain aligners if they remain on your teeth, so either rinse your mouth out or brush and floss before wearing them. Keep them in their dedicated case when not in use. Do NOT use hot water to clean your aligners as this can permanently warp them, making them unusable.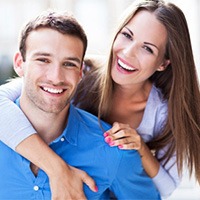 What Happens After Treatment?
In order to prevent your teeth from shifting back into their crooked position, you'll need to wear a retainer after completing treatment. You'll wear the retainer at all times at first, similar to how you wore your aligners. Once Dr. Arditti confirms your teeth are secure, you can switch to only wearing your retainer at night. This step is crucial to making sure you don't lose any of the progress you worked so hard to obtain.
To get started, schedule a consultation with our dentist in Huntington beach today!